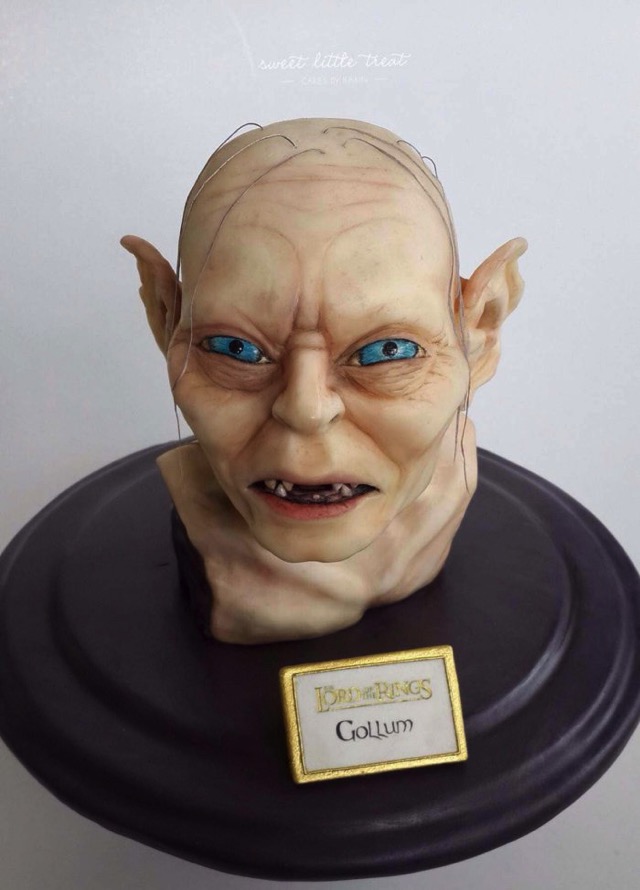 This Fabulous Three Dimensional Gollum Cake was made by Karin Klenner of Sweet Little Treat for the Cakes From Middle Earth Cake Collaboration. 
Karin began making cakes about three and one half years ago as a hobby and loves it as a way to express her creativity. For this collaboration, she wanted to create a cake that was a realistic replica, instead of something that just resembled Gollum.  She said that the hardest part was getting all the little details correct. The basis for her design was a Weta Workshop bust of Gollum.  She did a great job making her edible Gollum look realistic.
This Lord of the Rings Cake is approximately 30 centimeters high and took 1.5 kilograms of fondant and 1 kilogram of modeling chocolate to make.  Gollum's single strands of hair were made out of sugar. Gollum took about thirty hours to complete. The core of Gollum is fondant. The outer layers are modeling chocolate.  The eyes were painted with petal dust. The name plaque was made using fondant and rice paper and painted using edible gold and black paints.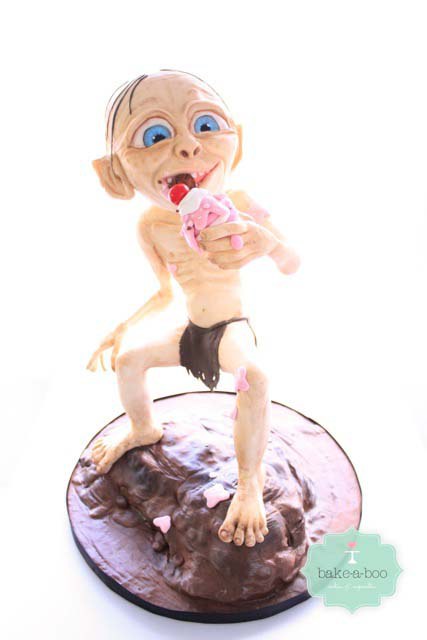 This Magnificent 3D Gollum Cake was made by Elina Prawito of Bake-a-boo Cakes for the Cakes From Middle Earth Cake Collaboration.  Gollum is over 45 centimeters tall. This Lord of the Rings cake is a cute standing version of Gollum eating a cupcake with pink icing, whipped cream, and a cherry on top. The baker wanted to show Gollum finding a new precious in the form of a yummy cupcake.
Close-up of Gollum with a cupcake.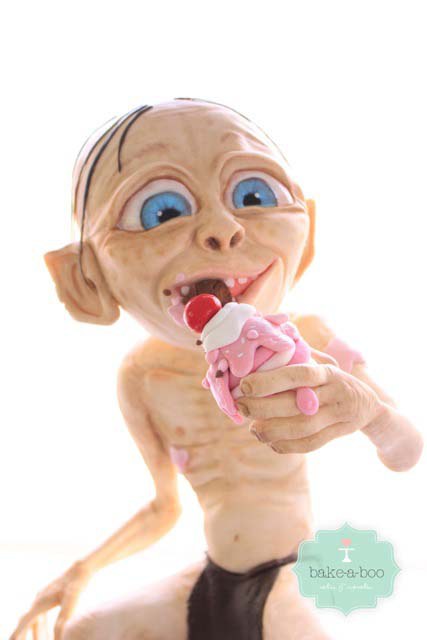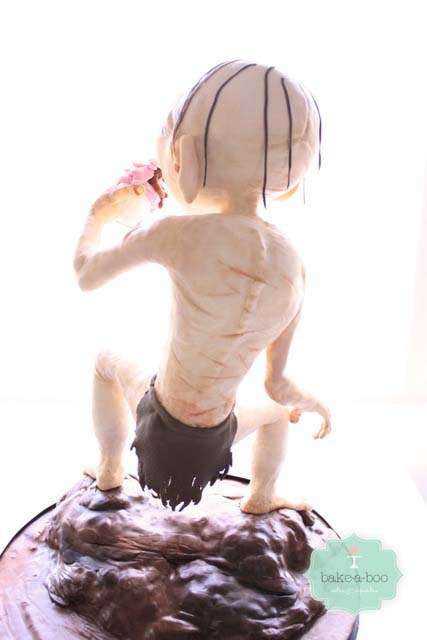 This Awesome Gollum cake was made by Emma Hogg of Strawberry Sky Cakes for the Cakes From Middle Earth Cake Collaboration.  Gollum is stitting on a rock beside a Hobbit House. The hobbit house has a round wooden door, round windows, and the roof has green grass,and green plants with white flowers with yellow centers. There is a gray cobblestone walkway leading up to the house. Gold writing on the cake board says 'Cakeses Precious, what's cakeses? We wants it, is it scrumptious?'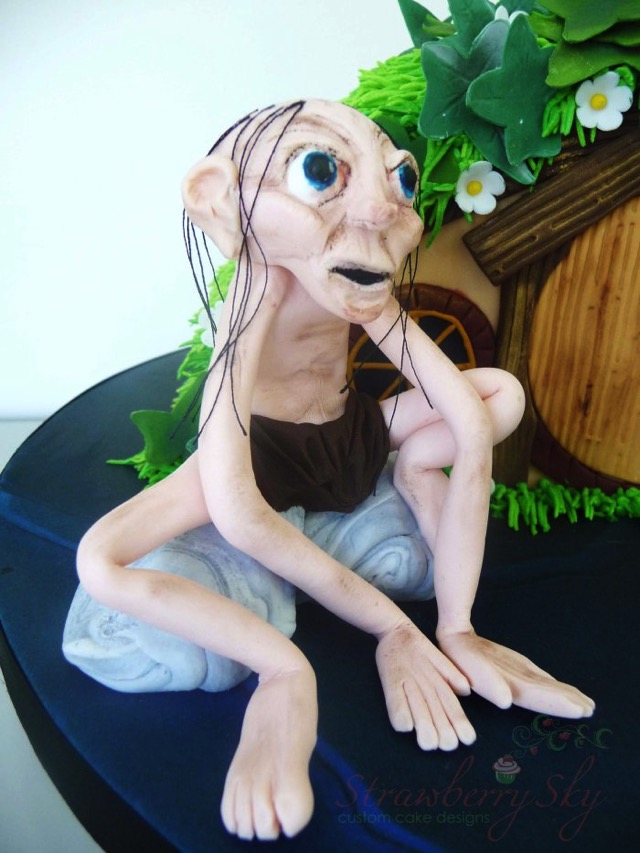 Close-up of Gollum