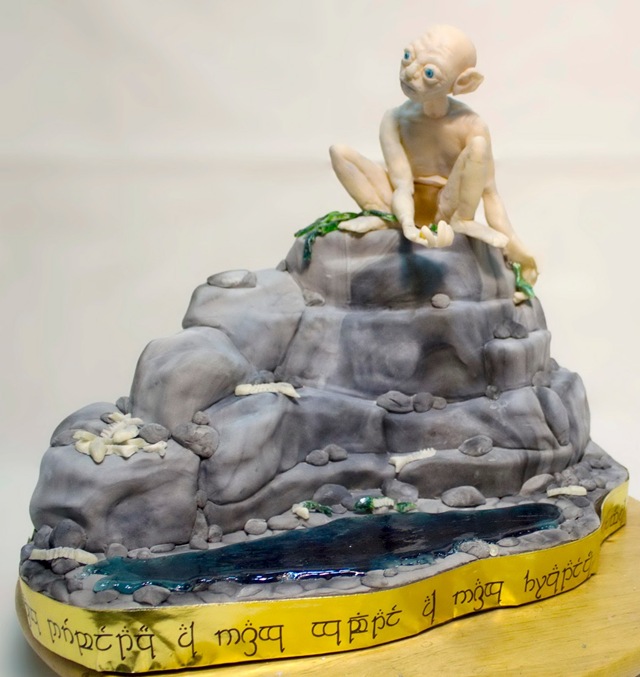 This fantastic Gollum was made by Laura from El Laboratorio de las Tartas. The detail on Gollum and the rock formation are out of this world.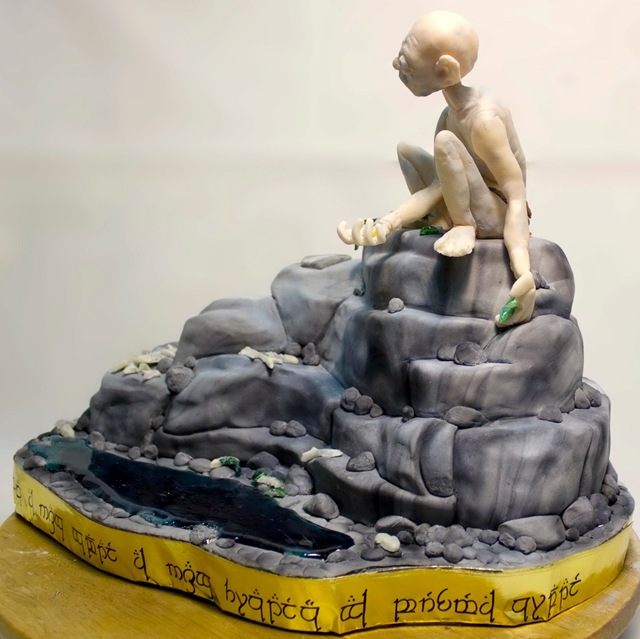 If you look carefully you'll see that Gollum is holding the One Ring in his right hand.
Gollum is so emaciated that I feel sorry for him.
Fish that Gollum caught.
Here are photos of the cake in progress: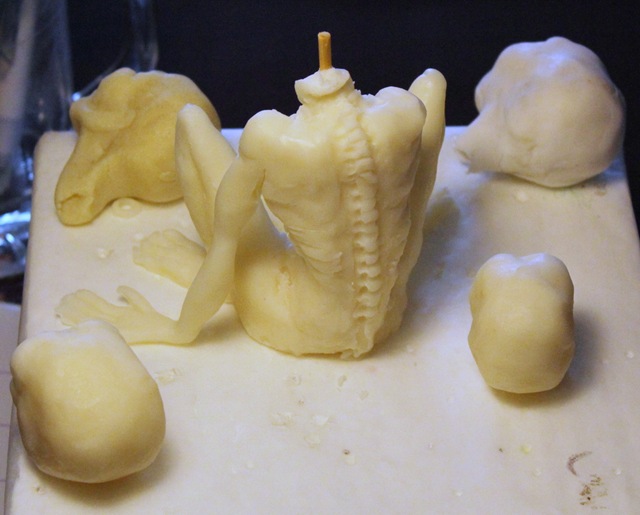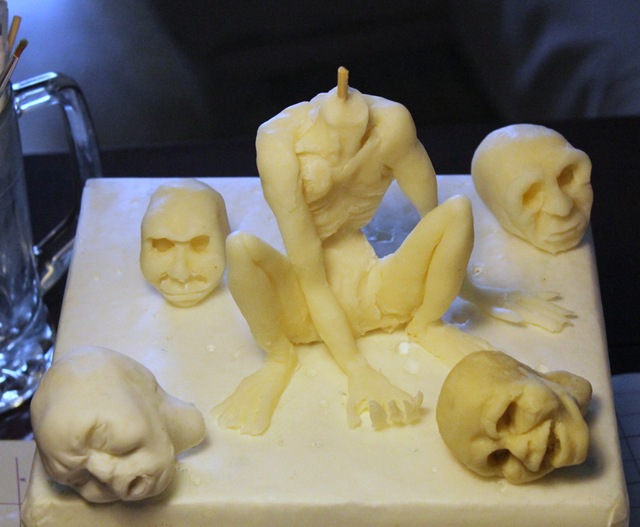 I thought it was really neat that Laura made multiple heads for Gollum because she didn't know which would work best.
Here is the Styrofoam base covered in fondant with the grove cut out from the pond.
Here is the rock formation before the pond was added.
Laura used Playmobile fish to create the molds for her fish.
The pond was made from "sugar glass" so that it would be translucent. The results are amazing because you can make out bits of the rocks underneath the pond.