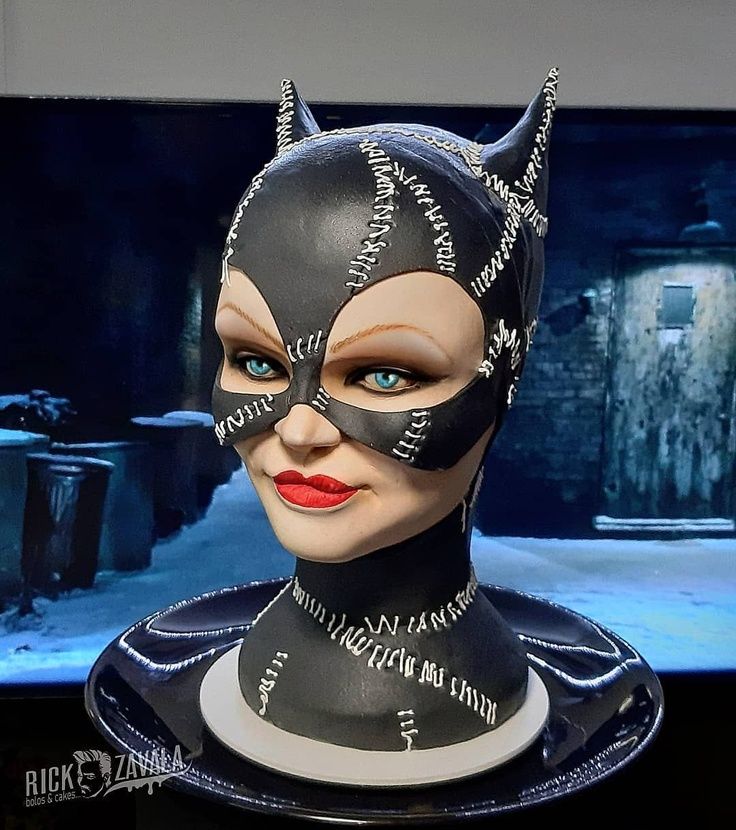 This wonderful Michelle Pfeiffer Catwoman Cake was made by Rick Zavala.
Michelle Pfeiffer played Catwoman in 1992's Batman Returns. Michael Keaton played Batman and Danny DeVito played the Penguin.
This cake is the head of Catwoman. She is wearing a black costume that looks like it was hand stitched. Even though she is wearing a mask, the detail on Selina Kyle's face is what makes this cake absolutely amazing. Her nose, blue eyes and red lips look perfect.
Catwoman is my favorite supervillain. She doesn't have any superpowers, she is just a really skilled cat burglar. She is smart. She's beautiful. I really like her on and off romance with Batman. Believe it or not, she first appeared over 80 years ago. I prefer the more modern anti-hero version of Catwoman over the crazy cat lady who commits cat themed crimes.
Planning a Catwoman themed party? These would be purrfect additions:
Lovely Chibi Batgirl And Catwoman Cookies
Stunning Batman And Catwoman Wedding Cake Topper