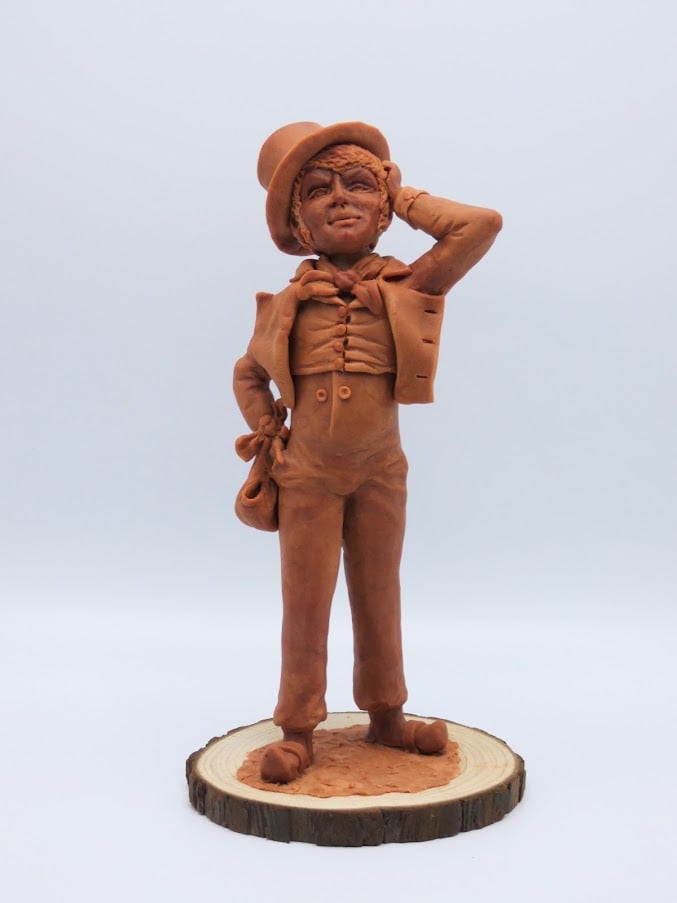 This terrific cake topper was made by Olina Wolfs.
Terracotta Cake Collaboration  –  is hosted by Dr.RB Sudha. Many artists from many countries created  wonderful cake and cookie works of art to celebrate Terracotta works of art.
This is the 4th of 4 posts to feature some of these wonderful cakes. Please take a look at the Terracotta Cake Collaboration  to see all of these splendid pieces.
Baker's Bio – Olina Wolfs
I am Olina Wolfs, born and raised in the Czech Republic and in 2007 I moved to the Netherlands with my husband.

I like to make "one of a kind" pies, where I can apply a lot of creativity.

Especially trying all sorts of different techniques is fun; but I found 4 years ago that especially modelling is one of my favorites.

I participated several times in national and international competitions and received multiple times gold and silver.

In 2020 i was commended in the cake international on-line competition.
Links
This splendid cake was made by Zuzana Bezakova.
Baker's Bio – Zuzana Bezakova
My name is Zuzana Bezakova and I live in the heart of Europe, a small country in Slovakia. I love baking.
Links
Baker's Description of Piece:
I used terracotta jewelry as inspiration.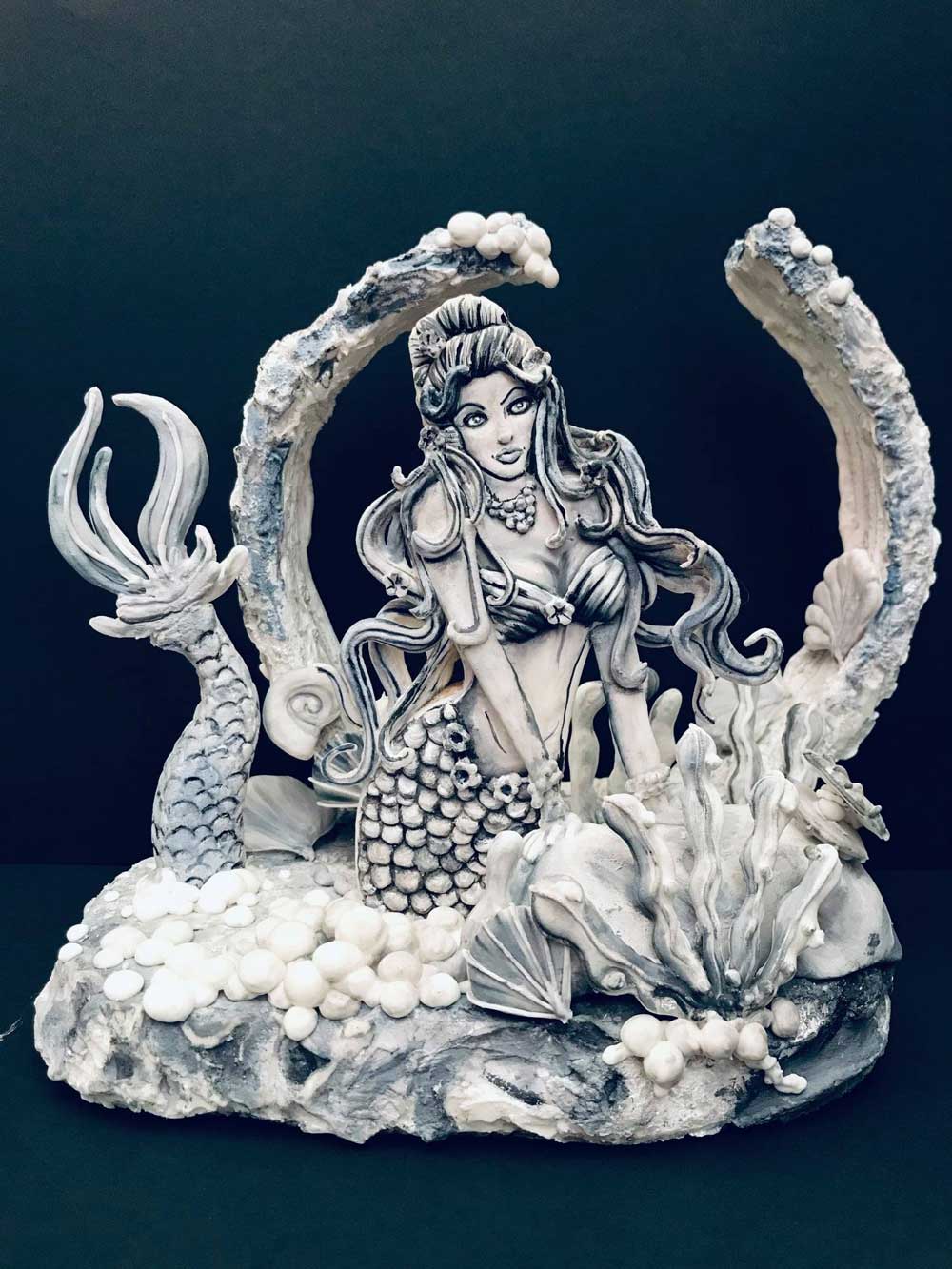 Baker's Bio – Yazmin Rodriguez
My name is Yazmín Rodríguez, I am Mexican and fashion designer by profession.

I work at my own cookie and event cake business for 8 years. I'm dedicated to all kinds of dry pasta cookies; however, my forte is decorated cookie as well as artistic cookie design.
Links
Baker's Description of Piece:
The cookie presented here is in 3 D, inspired by mermaids. Everything is done with royal icing.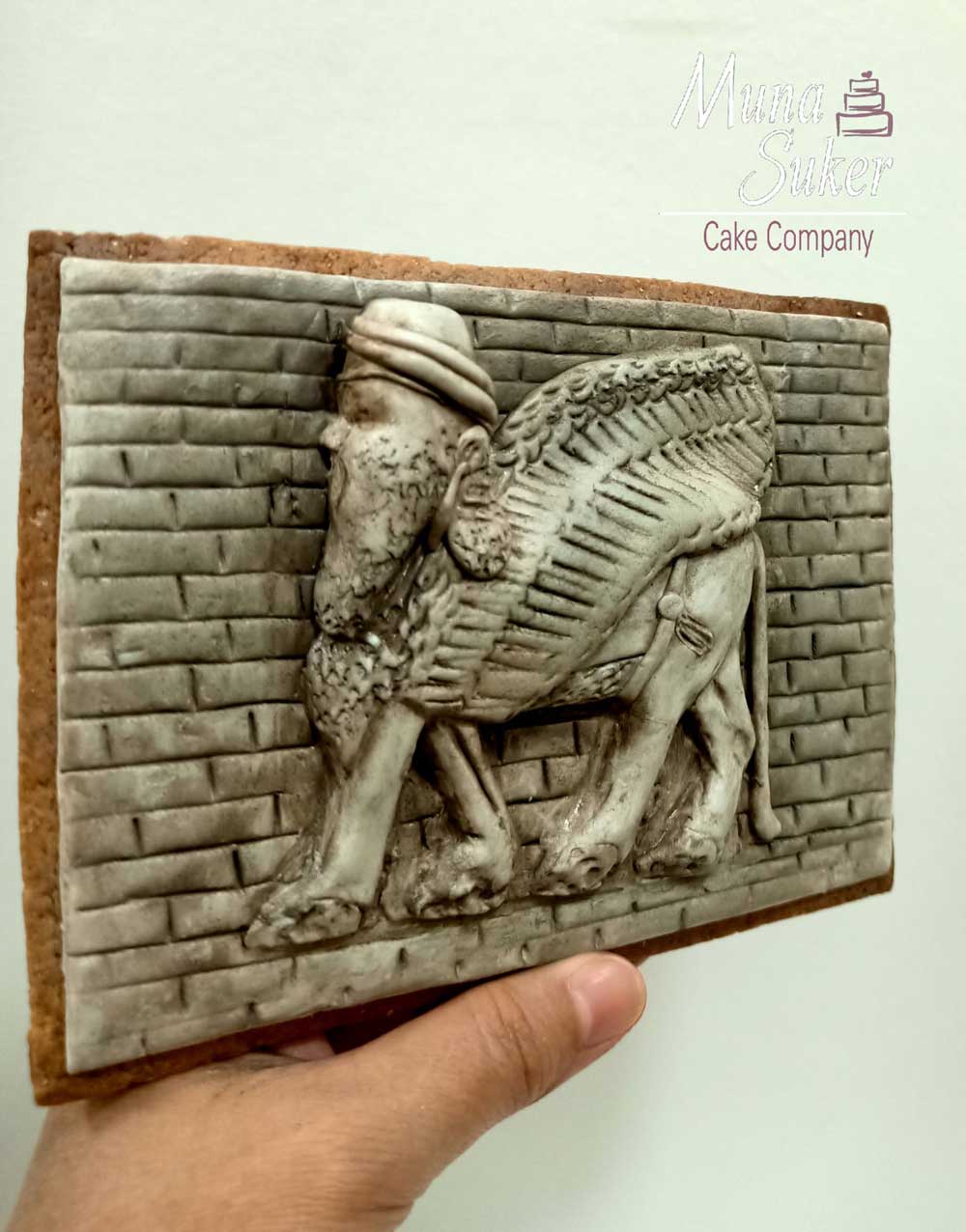 Baker's Description of Piece:
I am Mona Fadel from Iraq. My piece (the winged bull) was made of cookies.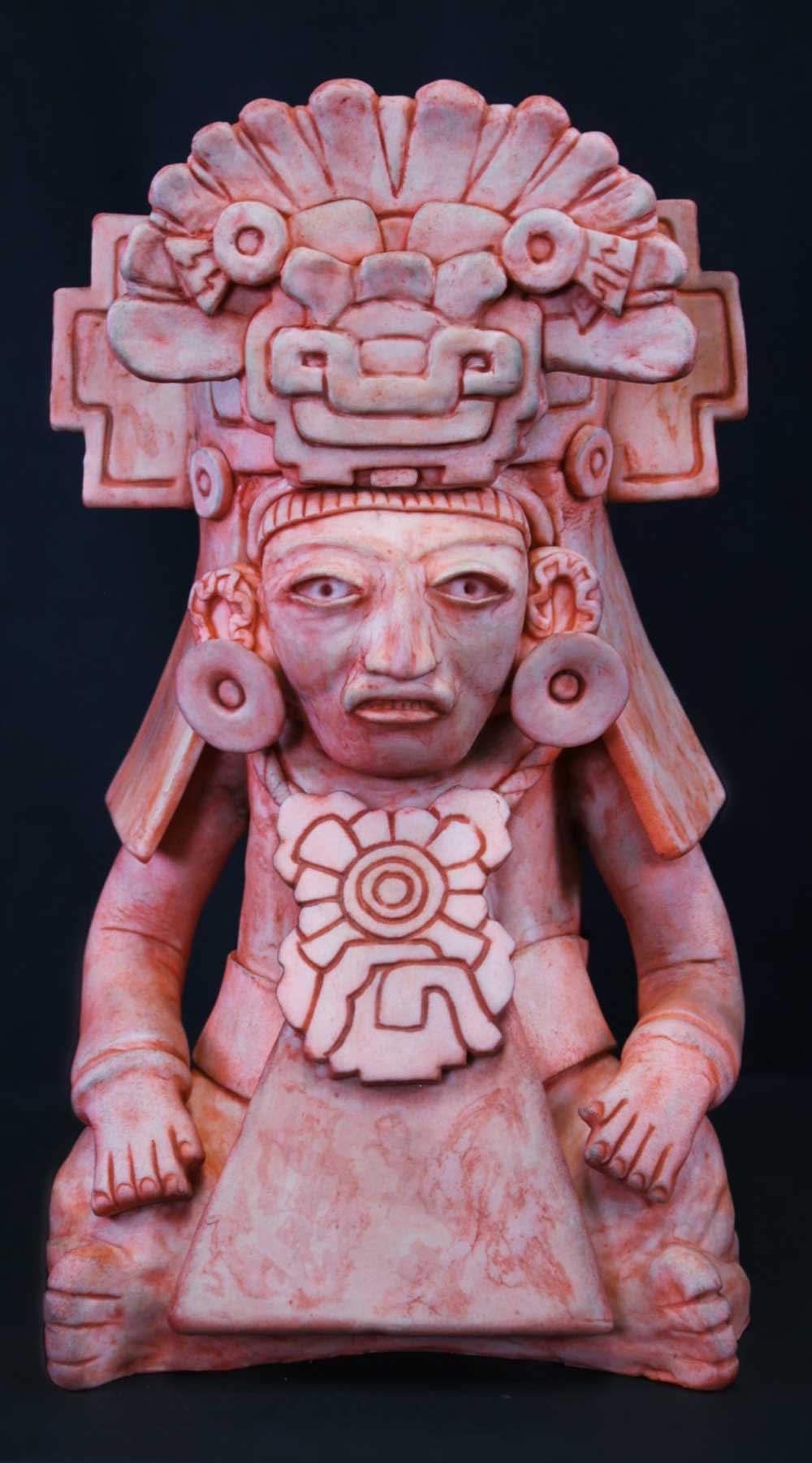 Baker's Bio – Guierine Doni
I live in the US but originally from Mexico, I started baking after my son was born unfortunately due to health issues baking turn in to a hobby. I'm empirical. I learn watching videos my favorite part of creating a cake is the decoration, I think that if I would have the chance to do this professionally I would it be a cake decorator, working with sugar, chocolate, challenging gravity, mixing colors, creating textures it's so exciting.
Baker's Description of Piece:
My piece was inspired by the culture Mixteca-Zapoteca from Mexico from the state of Oaxaca where I grow up. Surrounded by amazing places like Monte Albán, Mitla, Dainzu and many more. Terracota piece made with Wilton Fondant.
Baker's Bio – Loe Ortiz
My name is Loe Ortiz, I am from Mexico City. I am a self taught hobby baker.
Baker's Description of Piece:
I decided to make my project an "Árbol de la vida" . The Tree of Life is most commonly known

as a clay sculpture that is traditionally used to narrate a religious passage or to depict a mexican

tradition. It is one the finest pottery in the world, and of the most popular manifestations of

mexican folk art.

I have decided to create my tree of life with some of my favorite elements of our culture. Such

as: Alebrijes, mariachis, traditional clay pottery sculptures, dia de los muertos skulls, traditional

toys, agaves, and native animals like the Axolotl, jaguars and iguanas.

My Tree was made of modeling chocolate, sugar paste and fondant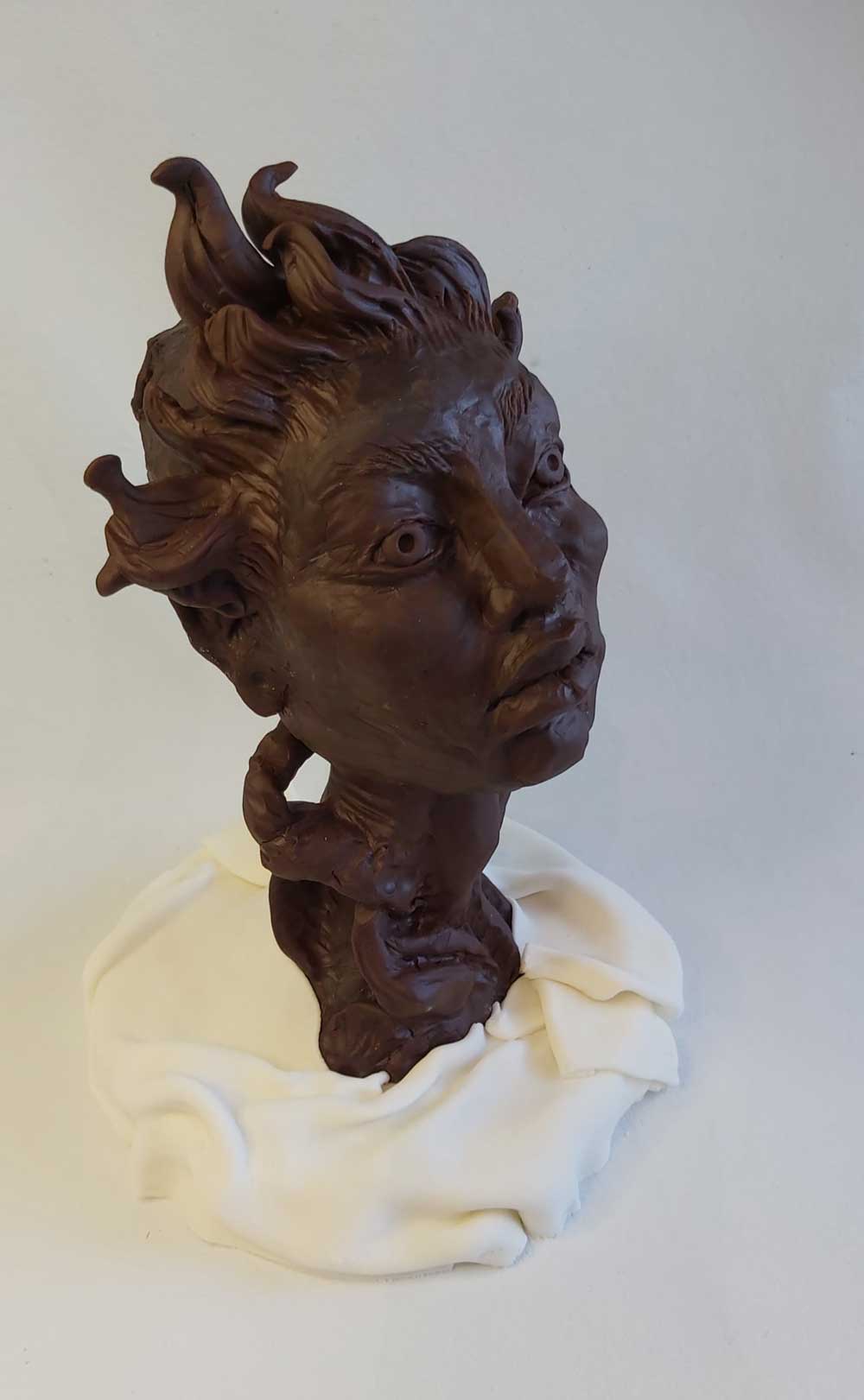 Baker's Bio -Ticha Morales
I'm from Caracas, Venezuela
Baker's Description of Piece:
Inspired by the Mexican sculptor Javier Marin

Made on the basis of cereal and chocolate to model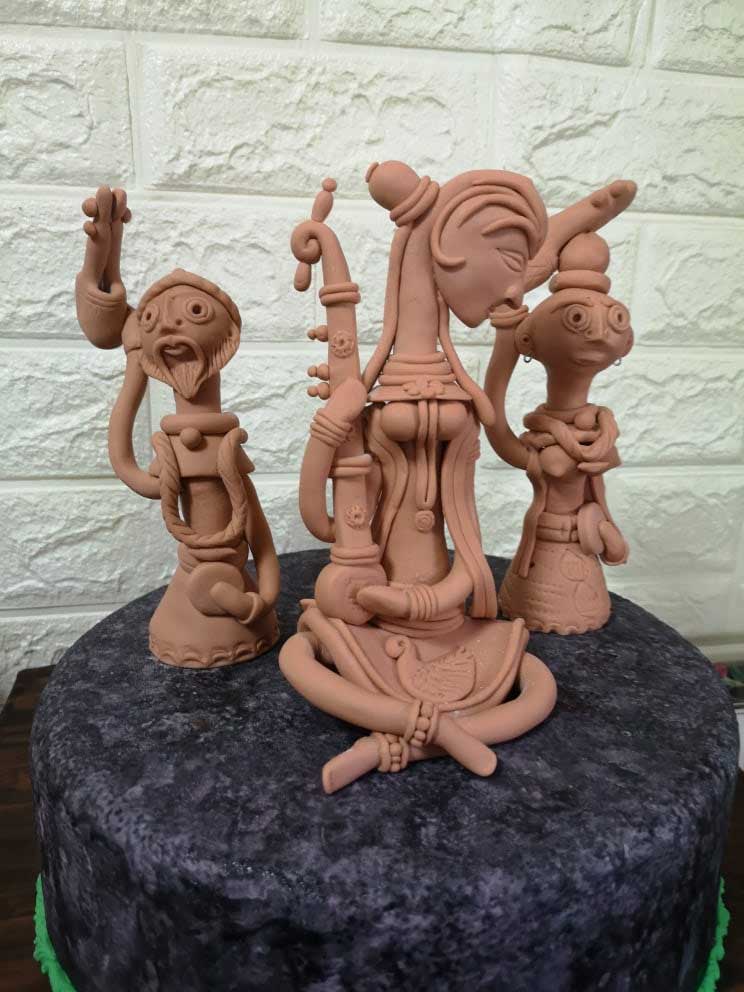 Baker's Bio – Amy Garcia Calauagan
Amy Garcia Calauagan

Philippines
A self-taught Sugar Artist-Homebaker from Makati City.

I am a graduate of BS Information and Computer Science but ended up into the world of Finance and Administration.

After i quit my last work, being Head of a Finance and Administration Department of a Corporate Group in Makati business area, i decided to put up my own business.

My Cheffy daughter and I started our homebase-online caking business since 2011 which specializes in customized cakes and cupcakes.

It was my daughter who've finishes the course in Culinary and Pastry Arts. But then when the world of real world kitchen opened up to her, i decided to continued the art of caking. That then the eagerness of learning again gives me the courage and dedication.
Having a hobby- passion in baking and cake decorating took me the path in making it all happen, especially in sugar crafting and cake art.