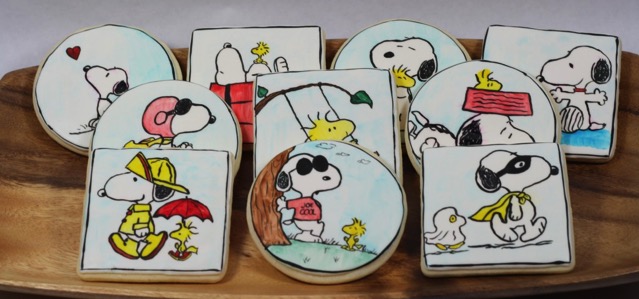 These Marvelous Hand-Painted Snoopy Cookies were made by Treat Petite. These Peanuts cookies take Snoopy and Woodstock on many adventures. Snoopy and Woodstock go Trick-or-Treating at Halloween, hang out as Joe Cool and his little yellow friend, walk in the rain, relax on a warm summer day on Snoopy's red doghouse, look up at the sky and daydream of love, and enjoy a summer day in a wooden tree swing.
Snoopy is wearing his red leather World War I Flying Ace cap and yellow scarf. He is sitting on top of his red doghouse pretending to fly his Sopwith Camel biplane against the Red Baron.
Snoopy is hugging Woodstock.
Snoopy is resting on his red doghouse. Woodstock is standing on his stomach.
Woodstock is swinging on a swing enjoying the nice day.
Snoopy is lying down. His red dog bowl is on top of his head. Woodstock is in Snoopy's red dog bowl.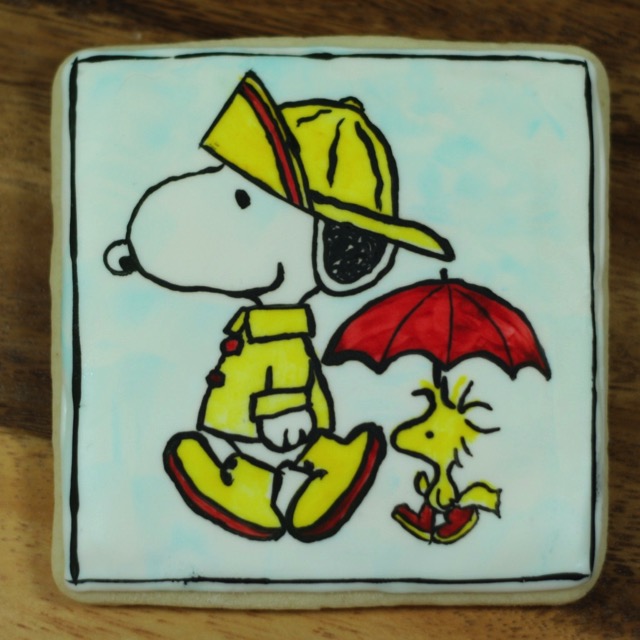 Snoopy is wearing a yellow rain jacket, a yellow rain hat and yellow rain boots. Woodstock is wearing red rain boots and holding a red open umbrella.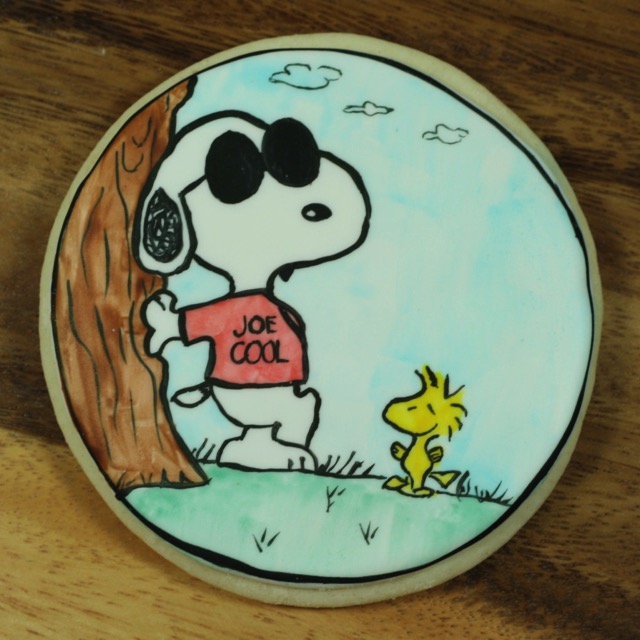 Snoopy is dressed as Joe Cool, leaning on a tree. Woodstock is in front of him.
Snoopy and Woodstock are dressed for Halloween Trick-or-Treat. Snoopy is dressed as a caped crusader, wearing a yellow cape and a black mask. Woodstock is dressed as a ghost.
Snoopy is looking up in the sky at a red heart.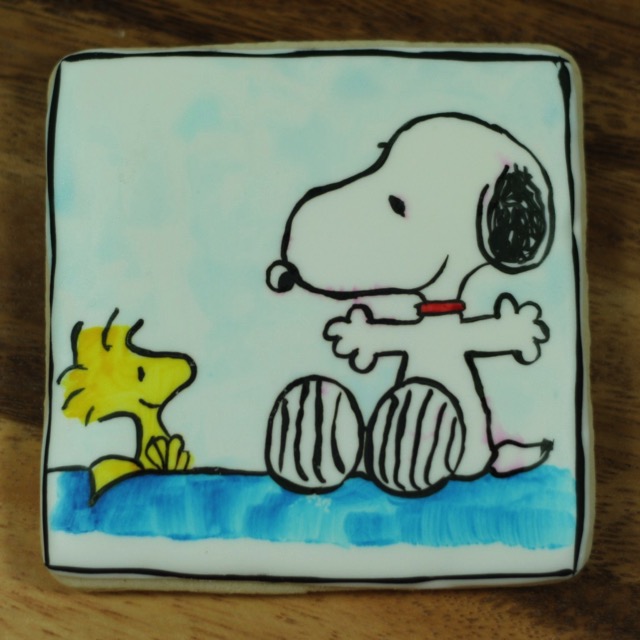 Snoopy has his hands outstretched toward his friend Woodstock.
To see Charlie Brown treats for every season, check out Snoopy and Charlie Brown.