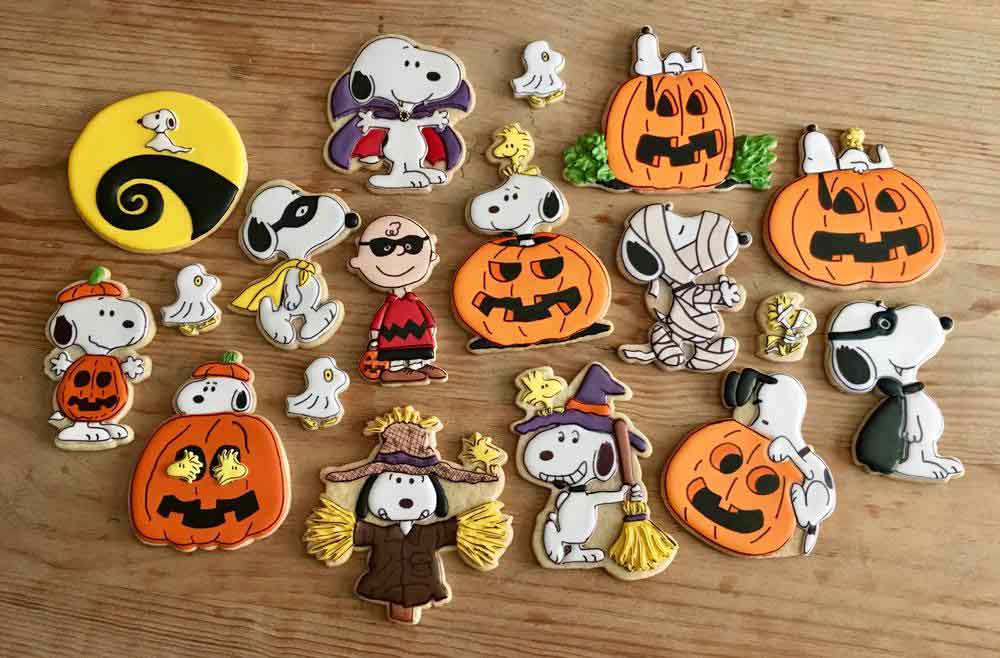 Snoopy Halloween Cookies
These Snoopy Halloween cookies show Snoopy in many different costumes.
These wonderful cookies were made by Moris Creations.
I really like the cookies where Snoopy and Woodstock are bandaged up as a mummy. Snoopy is wearing Dracula's cape on another cookie. These 2 cookies are a nice nod to the classic monsters.
Snoopy is dressed in a jack-o-lantern costume on some and is lying on top of pumpkins on others.
I like the Snoopy scarecrow cookie with hay coming out of his hat and where his paws should be.
Snoopy looks cute wearing the purple witch's hat and holding the broom on another cookie.
These are the first cookies I've seen where Woodstock is dressed as a ghost.
Even one cookie shows Snoopy on a curved hill with the moon in the background, just like in Nightmare Before Christmas.
For more terrific treats, check out Charlie Brown Halloween Cakes, Cookies, and Pumpkins.
To see Charlie Brown treats for every season, check out Snoopy and Charlie Brown.