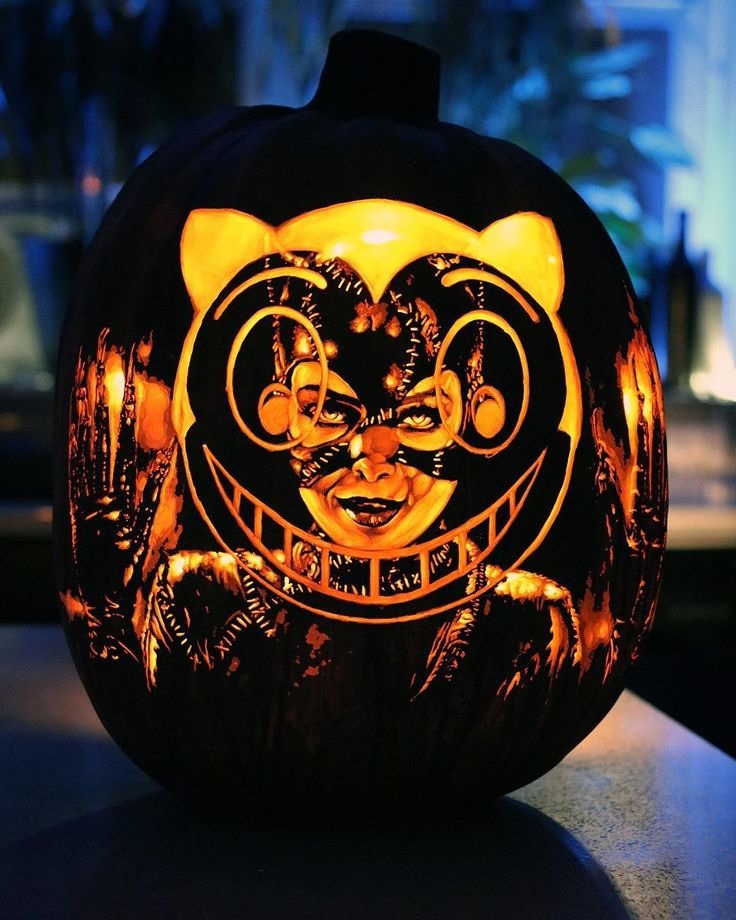 This wonderful Catwoman pumpkin was carved by Joey Edwards from Edwards Art + Design. This is Michelle Pfeiffer's Catwoman from Batman Returns. This carving took Joey 18 hours. Joey streamed the whole carving over five sessions on Twitch. It would be amazing to watch this detailed of a carving being created.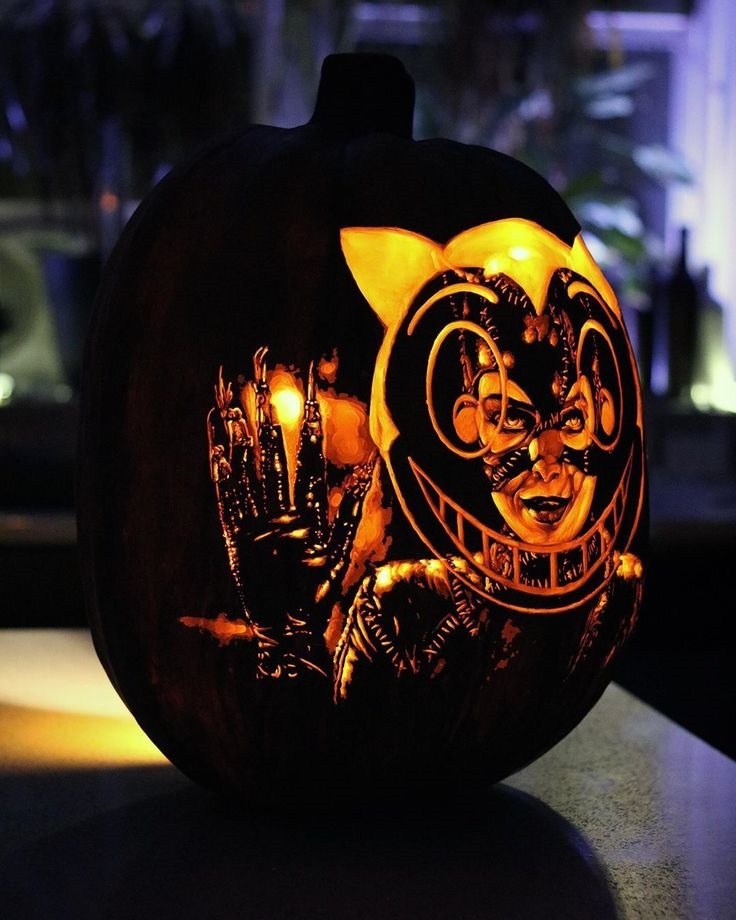 The thing which always amazes me when I look at these pumpkins is the way the artist creates textures. Catwoman's glove really look like it is made out of spandex. It reflects light in spots and there are little creases at the fingers.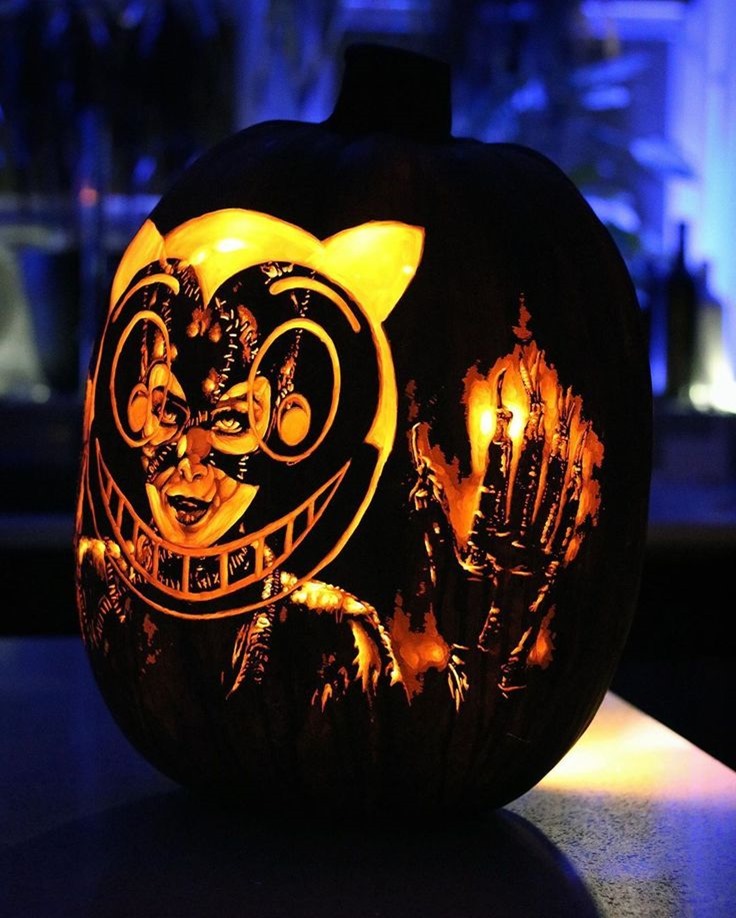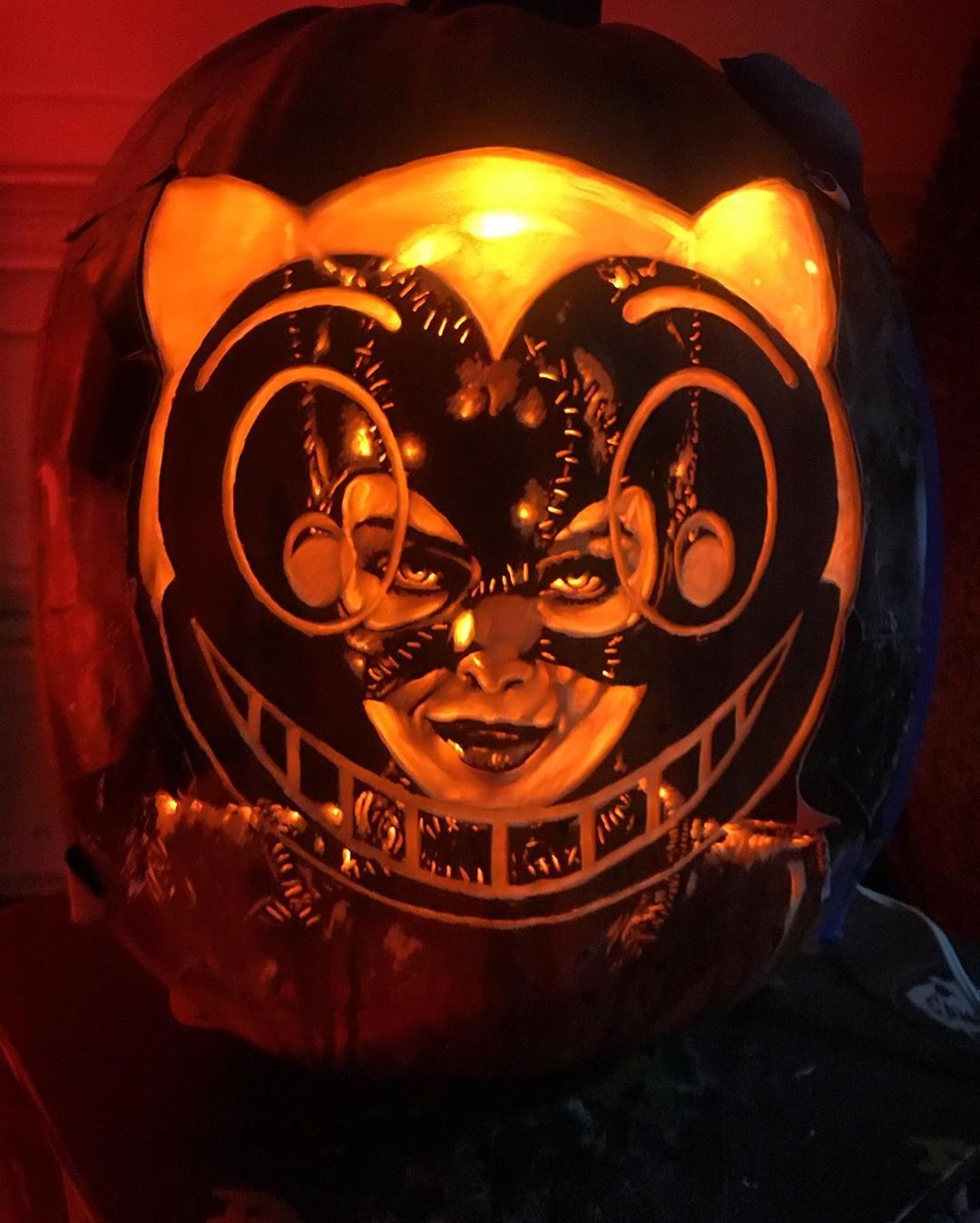 Here is a photo of the carving in progress.
In addition, please check out these Spooktacular Pumpkins.