This wonderful Charlie Brown and Snoopy Cake was made by Designer Cakes by Anna Garcia. Anna made this cake for The Sugar Peanuts Gang, a cake collaboration celebrating 65 years of Peanuts. This is one of the coolest Peanut cakes I've ever seen! To fully appreciated it, you need to know a little bit about Peanuts comic books.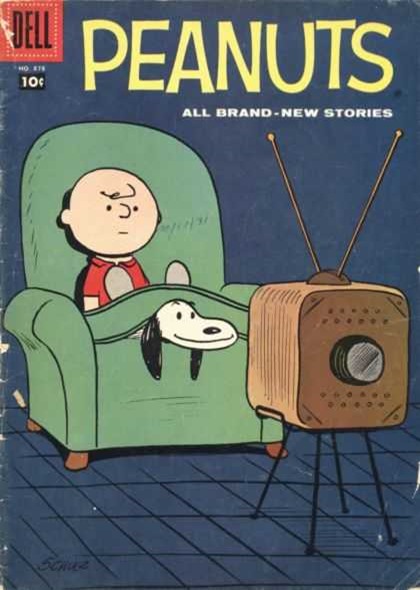 Anna's awesome cake recreates this famous comic book cover – Dell Four Color #878 drawn by none other than Charles Schulz.
Charlie Brown and company were so popular that they began appearing in comic books in 1952. That is absolutely amazing when you consider that Peanuts only began on October 2nd, 1950. How early was this in Peanuts history? Linus and Lucy didn't even appear until 1952. The catch, these early comic book appearances were color reprints of the comic strips.
In 1957, Dell Comics decided that if reprints of Peanuts comic strips sold well, new stories would sell even better. Who is Dell Comics? Though largely forgotten, Dell was the largest American comic book publisher. They printed comic books from 1929 until 1973. How successful were they? In the 1950s, they estimated that they sold 26 MILLION comic books per MONTH!!! Charles Schulz was too busy creating the comic strip to draw a Peanuts comic book, so his he supervised the production of these comic book stories. The first original Peanuts comic book stories appeared in other comics books like Nancy. These went over so well that Dell decided to create a Peanuts comic book. The first issue wasn't Peanuts #1, but actually Four Color #878. Four Color was a title that Dell used to try out potential new comic book series. Four Color featured everything from Dick Tracy, to Donald Duck, to the Twilight Zone. After three try outs in Four Color, Peanuts was awarded their own title. So Anna's awesome cake recreates the very first Dell Comics' Peanuts comic book.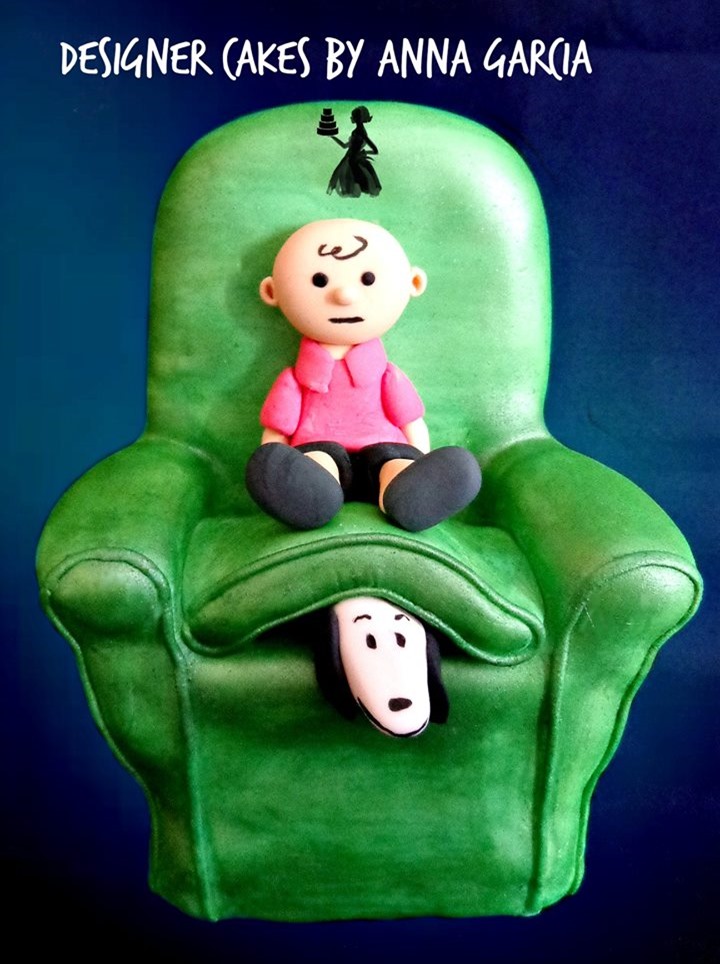 The Peanuts newspaper strip ran from 1950 until 2000. They way Charlie Brown and Snoopy looked changed slightly over the years. Anna does a marvelous job of recreating how Charlie Brown and Snoopy looked in the early 1950s.
To see Charlie Brown treats for every season, check out Snoopy and Charlie Brown.