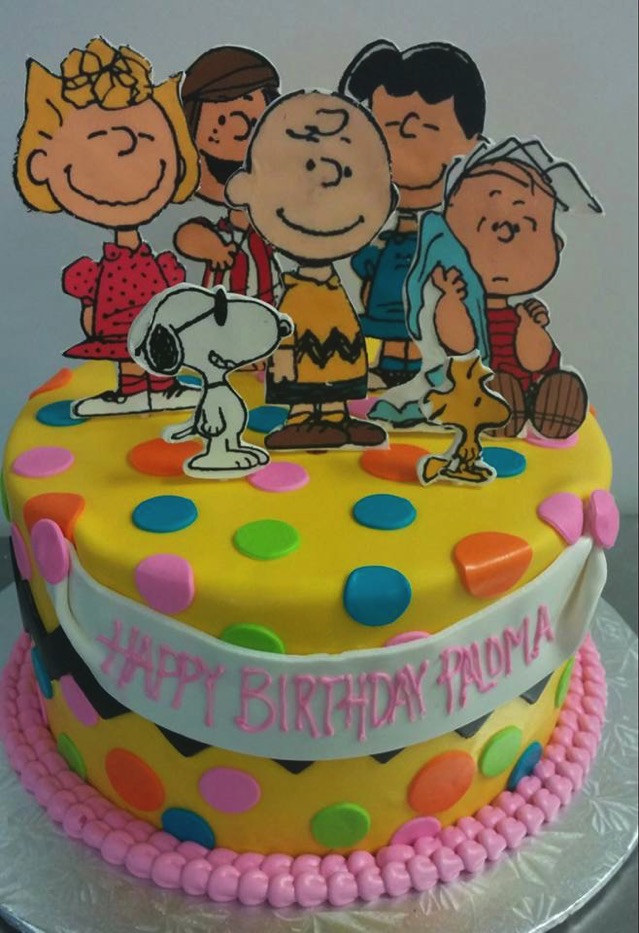 This Superb Charlie Brown Peanuts Yellow and Pink Birthday Cake was made by The Cake Shop.
Peanuts is my favorite newspaper comic strip. Charlie Brown, Lucy, Sally, Peppermint Patty, Linus, Snoopy, and Woodstock are on hand to help celebrate this girl's birthday.
The characters look like hand drawn comic strip characters. They are all standing on top of the cake. The birthday cake is a single tier cake covered in yellow fondant with pink, blue, orange, and green dots.
A white banner on the side of the cake says Happy birthday. Pinks beads border the bottom of the cake.
To see Charlie Brown treats for every season, check out Snoopy and Charlie Brown.