This gorgeous Yoda 10th Birthday Cake was made by Delicate-Lee.
This is one of the most stunning Yoda Cakes I've seen. My son would have loved a cake like this on his 10th birthday.
I really like how the cake primarily uses just green and white. Having the birthday greeting, the number 10, and the stars in white works really well because they stand out against the dark green. The cake also has a green lightsaber in front of Yoda.
I think it is because I've hand painted and air brushed cakes before that I am completely blown away by Yoda. The painted Yoda is practically perfect in every way.
Thankfully, there are eight photographs showing how this stunning Yoda was created.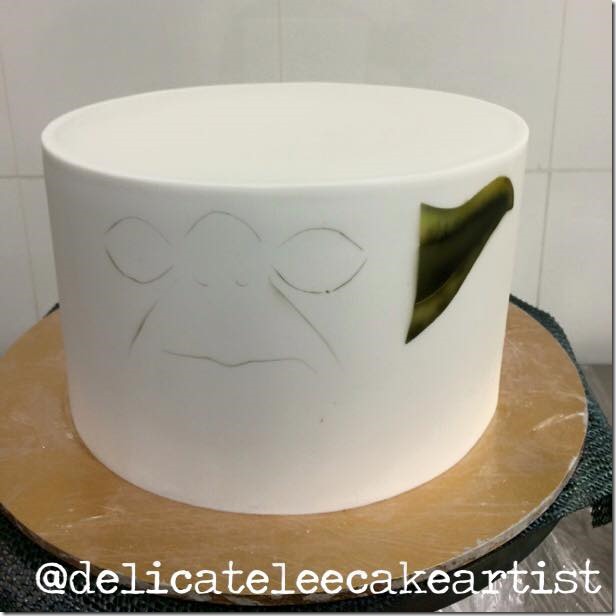 The first step is a really lite sketch of where Yoda's key features are. I though it was interesting that the outside of Yoda was painted first.
Yoda's eyes were next.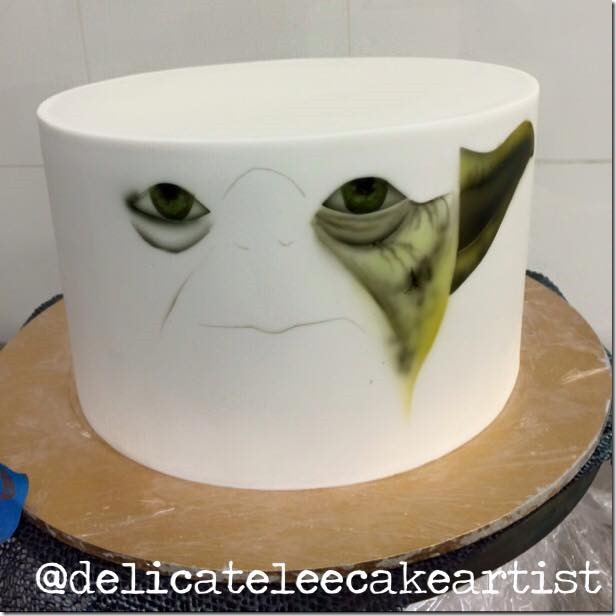 Yoda's has wrinkles and age spots. When 900 years old you reach, look as good, you will not.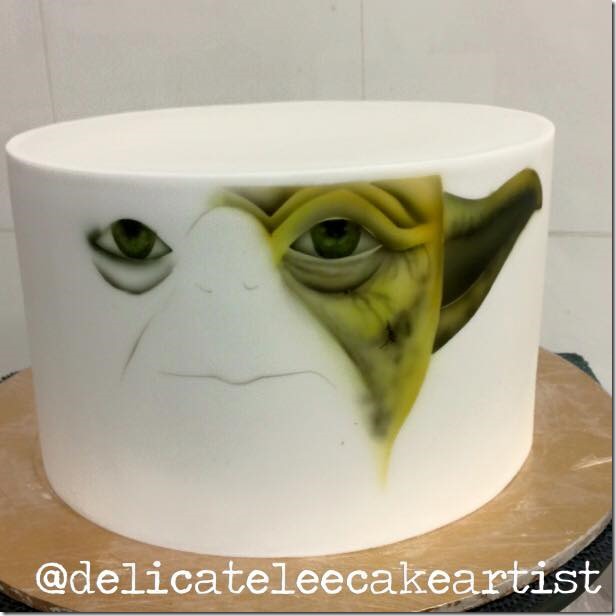 The next couple of photographs show how many different colors of green, grey, and black were used. They also show how each segment of Yoda is painted separately.
I thought it was interesting that different layers of green colors were used to get Yoda's skin color right. Some of the greens are closer to grey. Notice that the texture of the skin is painted in each layer of color. It isn't added at the end.
This shows you a little of how Yoda's wrinkles and age lines were added.

Simply amazing.