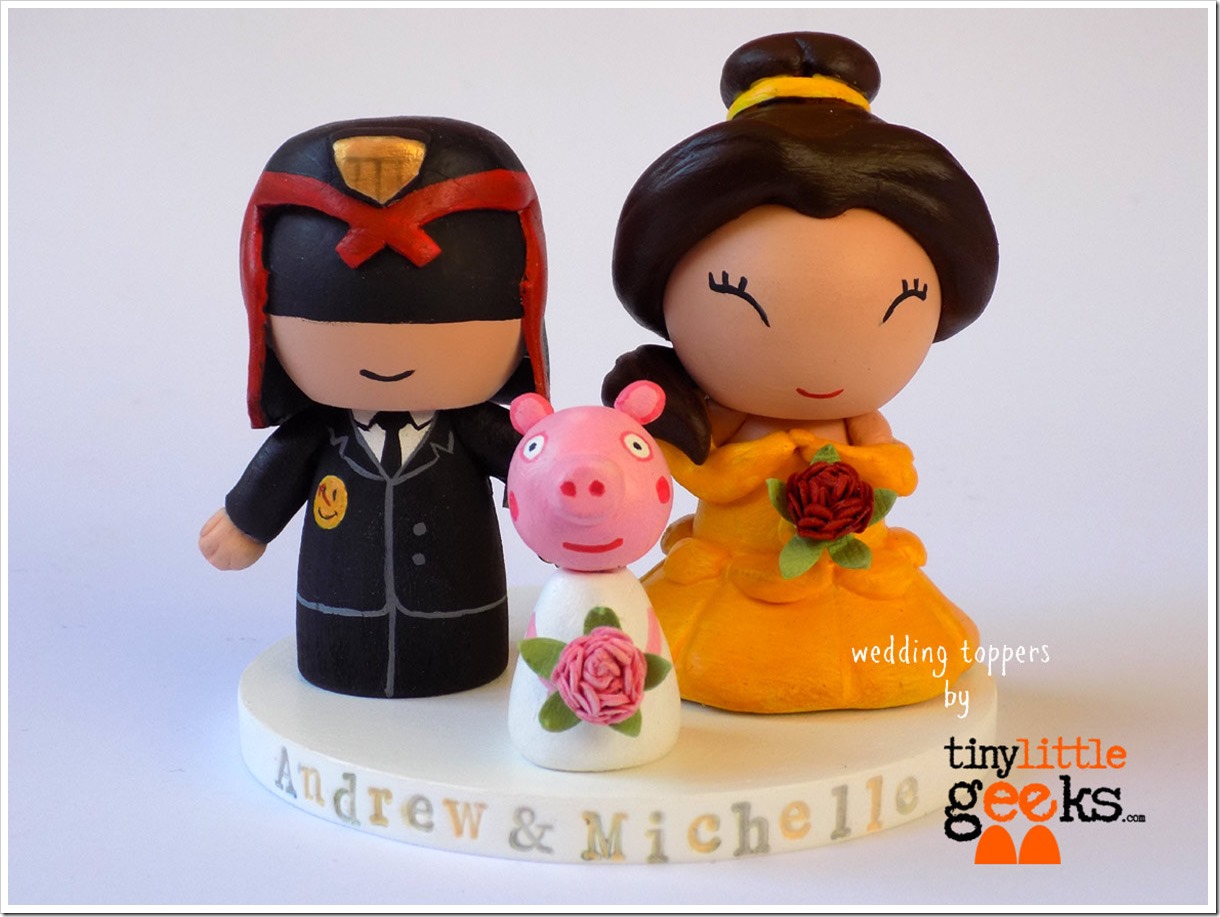 Tiny Little Geeks makes wonderful geek wedding cake toppers. I've never seen a cake topper with Judge Dredd before and this one is terrific. It features Judge Dredd marrying Princess Belle. The flower girl is Peppa Pig.
Judge Dredd is wearing a black and grey suit with a Watchmen lapel pin. He is wearing his traditional helmet. Just like in the comics, the helmet obscures most of Judge Dredd's face.
Princess Belle is wearing her traditional yellow ball gown and holding a red rose. Her hair is tied up with a yellow ribbon that matches her dress.
Peppa Pig is wearing a white dress and holding a pink rose.
Judge Dredd has a unique take on "I take thee to be my lawfully wedding wife". He obviously isn't letting Belle get away.
Here is a close-up of Peppa Pig, the flower girl.