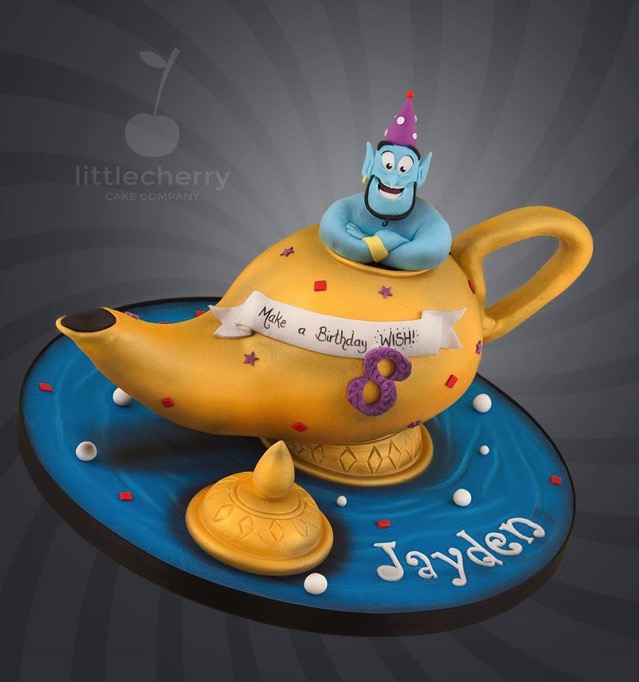 This Terrific Aladdin Birthday Cake was made by Little Cherry Cake Company. Aladdin's blue Genie has pooped his head out of his lamp to grant a birthday wish to this lucky eight year old. Genie has a big smile on his face and is wearing a festive purple birthday hat. His lamp is golden with red diamond shaped jewels and purple star shaped jewels. There is a large purple 8 on the side of the lamp to represent the birthday age. The top of the lamp is sitting on the cake board in front of the cake. The lamp looks like an old style oil lamp and is the same shape as Aladdin's lamp in Disney's Aladdin.
The cake board is a blue swirl pattern with small red and white balls. The birthday name is written on the cake board in white letters.
Here's a close-up of the genie and the white banner with the words, 'Make a Birthday WISH!'
Morevoer, take a look at these terrific Aladdin Cakes, Cookies, and Cupcakes.