This adorable Adipose Wedding Cake Topper was made by The Rosemary Cake Toppers. Hara really outdid herself on this cake topper, it is so cute!
This cake topper features a bride and groom Adipose holding hands and smiling. The groom is wearing a black bow tie and a black top hat with a white band. The bride is wearing a white veil and three flowers.
The Adipose are tiny white aliens from Doctor Who. They are from the planet Adipose 3 and at least on Earth consume body fat to live. The name is appropriate because in biology adipose tissue is commonly known as body fat. I don't know if these cute characters were originally planned to be one off characters, but they've become so popular that they've appeared in four episodes of Doctor Who, multiple Doctor Who Comics books and you can even buy an Adipose Stress Toy
on Amazon.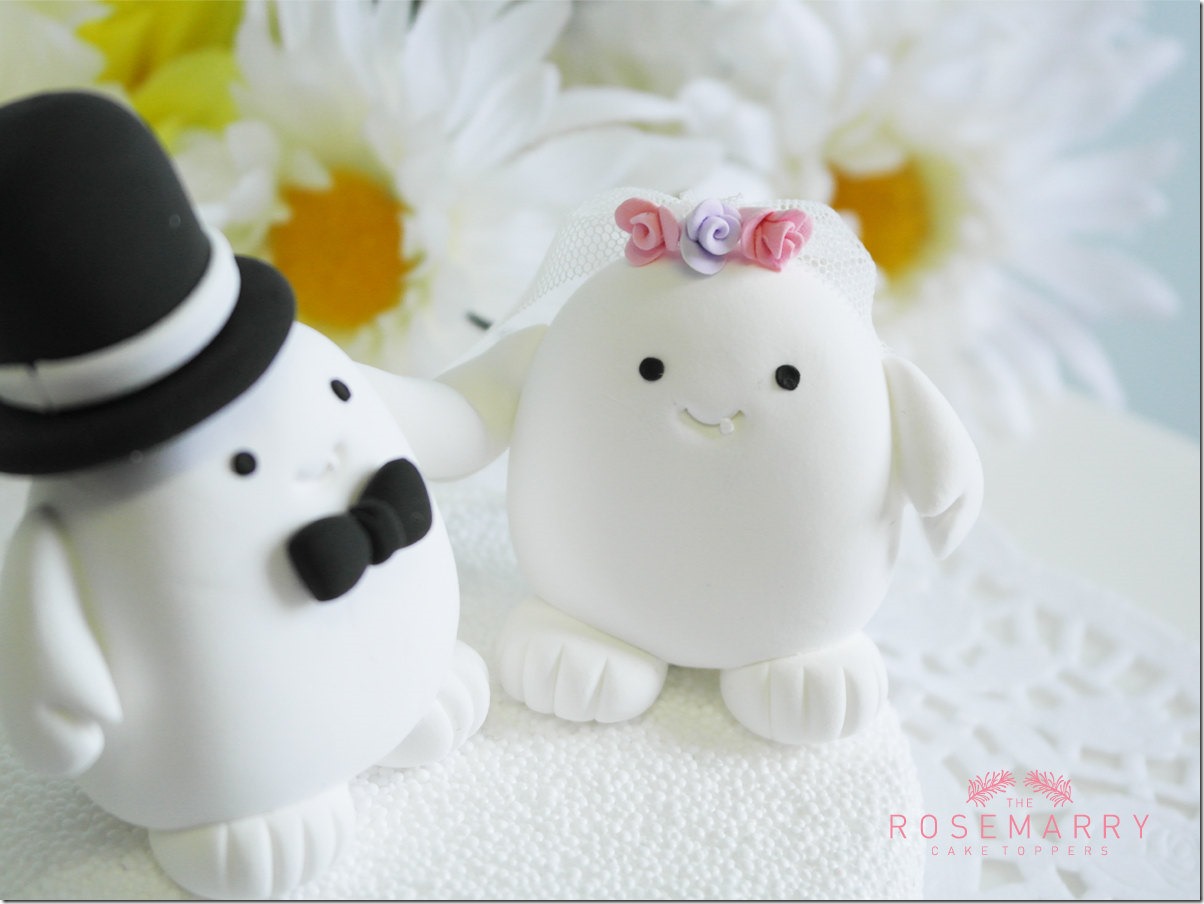 This adorable Adipose Wedding Cake Topper can be ordered from The Rosemarry Cake Toppers Etsy Store.