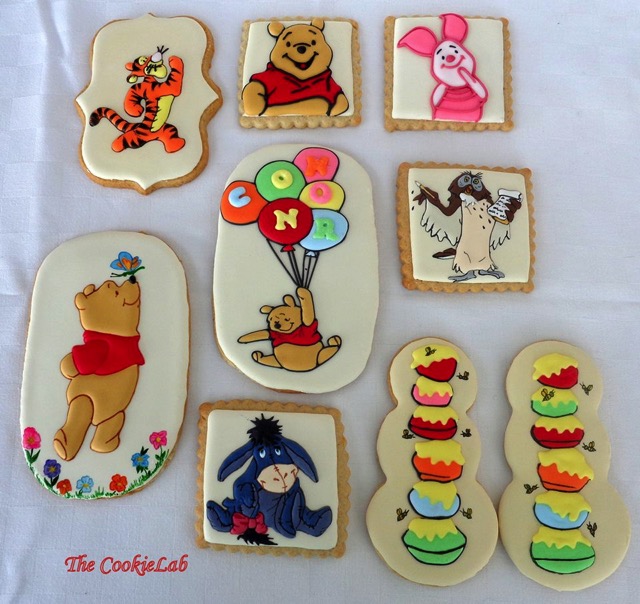 These Amazing Winnie The Pooh Birthday Cookies were made by The Cookie Lab. These Cookies make a great birthday party Hundred Acre Wood style.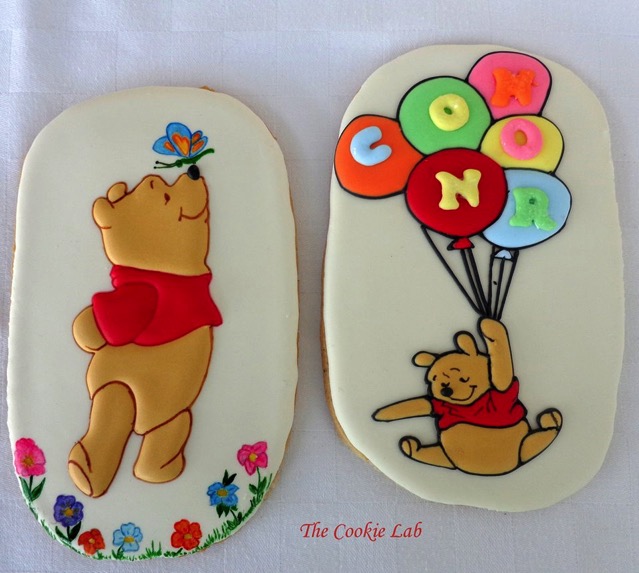 On one cookie, Winnie The Pooh has a butterfly land on his nose. Under his feet are some pink, purple, red, and blue flowers.
On the other cookie,Winnie The Pooh is being carried up and away by a bunch of birthday balloons that spell out the birthday name.
Owl is holding a pad and pencil on this Owl Cookie.
Piglet has a smile on his face on this Piglet Cookie.
Tigger is hurrying along on this Tigger Cookie.
Eeyore is looking sad on this Eeyore cookie.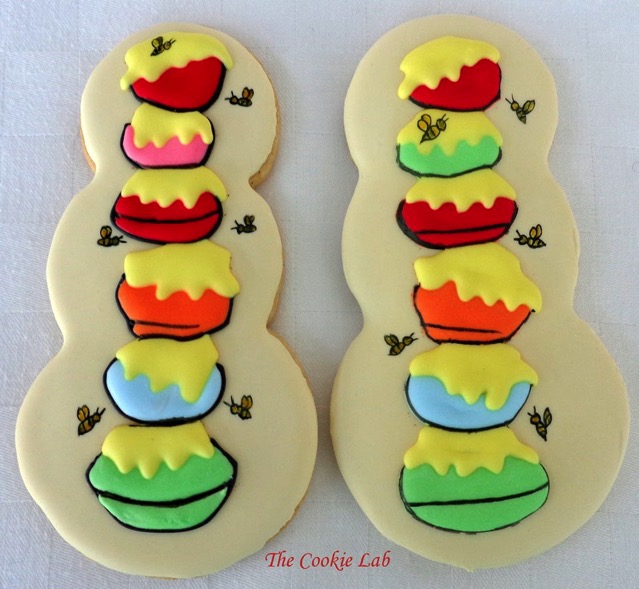 Pooh would just Luv to eat the Hunny in these stacks of Hunny pots!