These two Superb Disney Brave Cakes were made by Sonata Torte. Merida is standing on top of the gray castle. Her brothers, Harris, Hubert, Hamish, are in their bear cub form. They are sitting on the green grass in front of the castle. Angus the horse is sitting beside the bears. Both cake layers look like the gray stone walls of the castle with moss, grass, and trees around it.
Merida, Harris, Hubet, Hamish, and Angus are wonderful edible figures.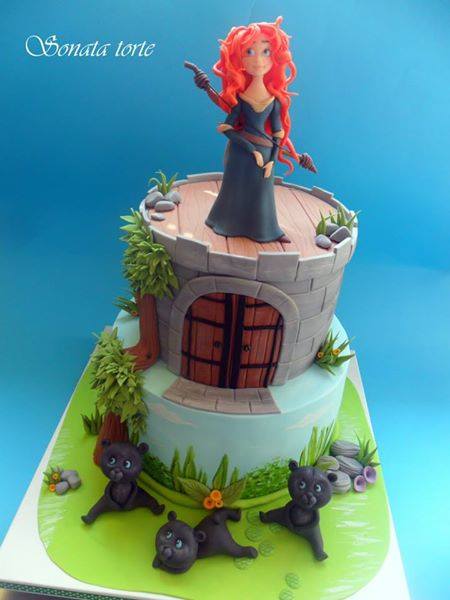 Where Merida is standing is in a woodgrain pattern to represent wood floors. The three cub brothers are sitting and lying on the green grass.
Harris, Hubert, Hamish as bear cubs
Bear cubs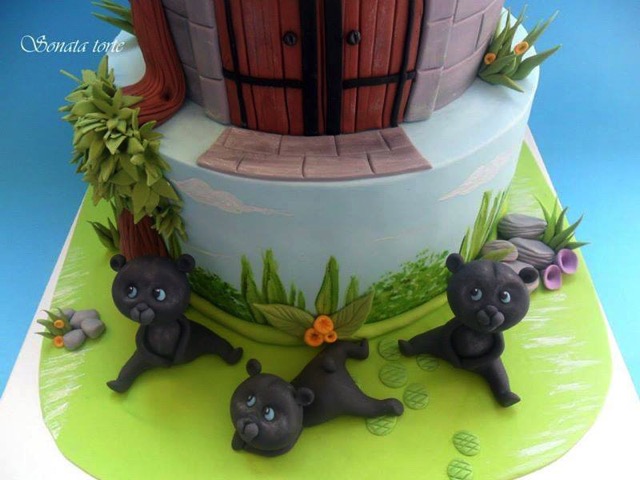 Also, check out these wonderful Brave Cakes and Cookies.