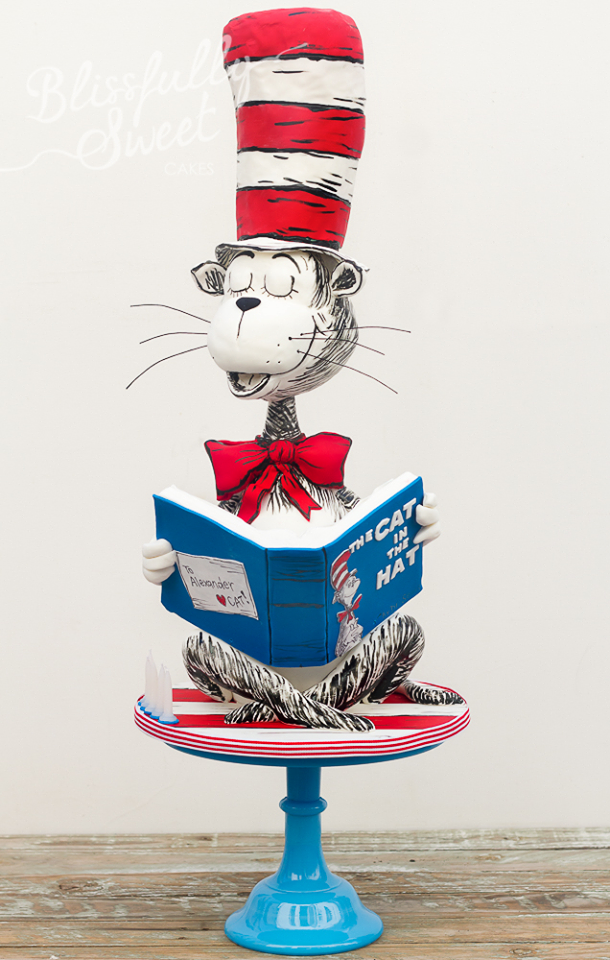 Cat In The Hat Cake
This Magnificent Cat In The Hat Cake was made by Blissfully Sweet Cakes. The Cat In The Hat is sitting on the cake board with his legs crossed underneath him. He is reading about himself in the blue Dr. Seuss book, 'The Cat In The Hat.' The Cat has black pencil drawing lines to make it look just like the Cat In The Hat character in the book.
On the back of the book is a white card with the birthday name. The cake board is white with red stripes, just like the Cat In The Hat's tall hat. There are white candles on the cake board beside the cat to represent the birthday age.
This was one of the baker's favorite cakes to make. This cake was inspired by a Cat In The Hat wall decal. This cake is a tribute to all the wonderful stories that Dr. Seuss has created.
Planning a Dr. Seuss themed party? Check out our amazing collection of Cat In The Hat Cakes and Cookies.