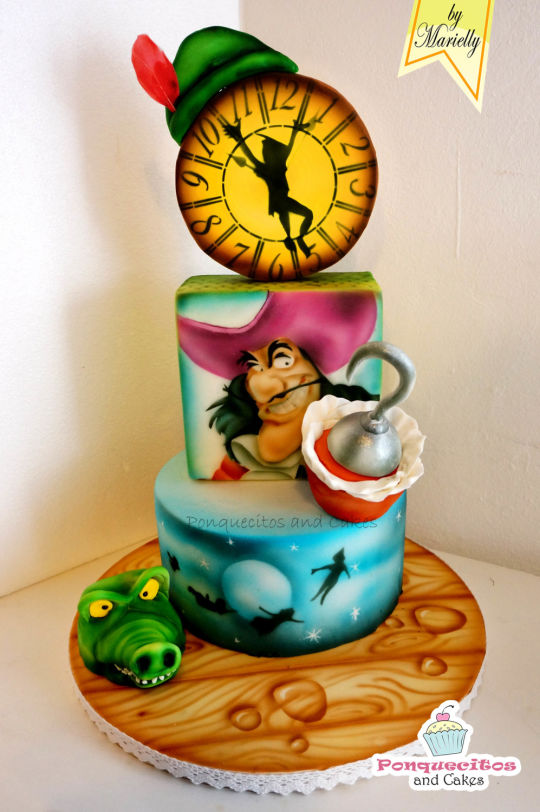 This Marvelous Airbrushed Pater Pan Cake was made by Ponquecitos and Cakes. This baker has courses that talk about how to make cakes like this one.
The cake board has been air brushed to look like wooden planks of a brown wooden floor. There are painted droplets of water on the planks. The head of the Crocodile Tick-Tock is on the wooden floor.
The bottom layer of the cake is an airbrushed scene of Peter Pan, Wendy, John, and Michael flying over London. there are stars and the moon in the background.
The middle layer of this Disney cake has a nice airbrushed painting of Captain Hook. Captain Hook is wearing his red hat and red jacket. This middle layer is cube shaped. Just in front of this layer is part of Captain Hook's sleeve with his hook attached.
The top layer of this cake has the clock face of Big Ben. A silhouette of Peter Pan is in the middle of the clock face with Peter's hands and legs blocking the hands of the clock. Peter's green cap with a red feather is on top of the clock.
This Peter Pan cake is a really nice display of airbrushed painting.
Here's a view of the cakes made in the class.
Also, check out these wonderful Peter Pan Cakes and Cookies.