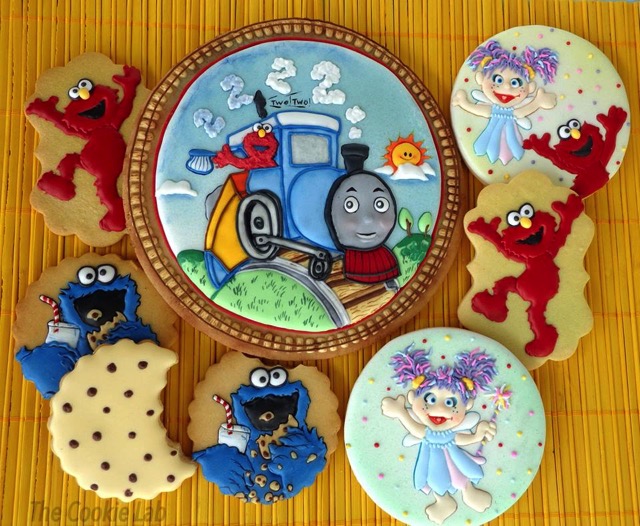 These Marvelous Sesame Street Cookies were made by The Cookie Lab.
The centerpiece cookie features Elmo and Thomas the Tank Engine. Elmo is the engineer.
There are also cookies featuring Cookie Monster, Abby Cadabby, and Elmo.
Cookie Monster has a glass of milk in one hand and a partially eaten cookie in the other hand. There are also cookies that look like they been bitten into (probably by Cookie Monster). Abby Cadabby is on one cookie by herself and on another with Elmo. The Cookie Lab did a terrific job with these Sesame Street Cookies.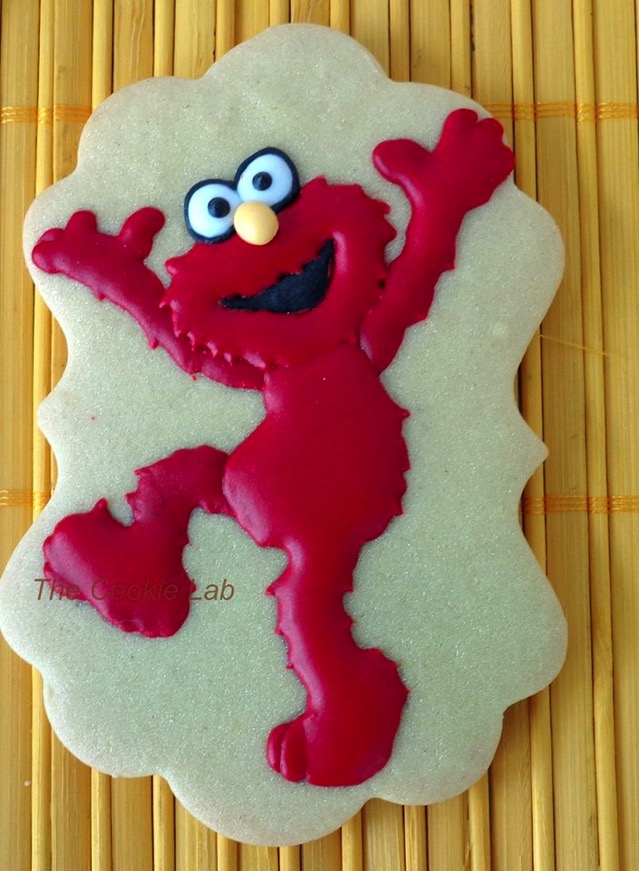 Here's a close-up of Elmo.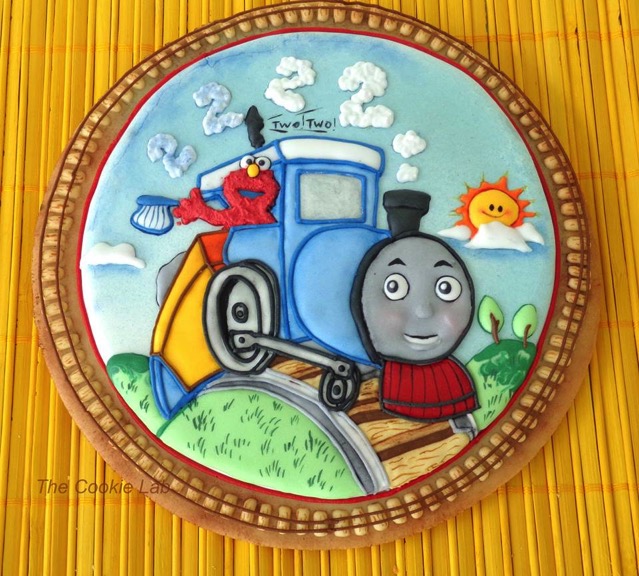 Here is the cookie with Elmo and Thomas the Tank Engine. Elmo is holding his engineer hat in his hand. His head is sticking out of Thomas' window. The train track is on a hill. The sun is coming up over the clouds. A smaller train track goes around the outer edge of the cookie. The child that these cookies were made for was turning two and I really like how the number two is used on this cookie. The smoke from Thomas' smokestack looks like the number two. Plus, instead of Choo Choo, the sounds coming from Thomas the Tank Engine are Two Two.