This gorgeous Steampunk Alice in Wonderland Cake was made by Sweet Janis by Barbara Luraschi. The cake features Alice holding the Drink Me potion and standing on a pocket watch.
One thing which makes this cake so pretty is its wonderful use of colors. The cake board, the flower, and the gears use the same colors as Alice and the pocket watch. The light blue of Alice's dress, the soft yellow of her hair, and the gold of the pocket watch all blend together really well.
The figure of Alice is wonderful. She has long blond braided hair that is tied up in a ribbon. She has a light blue flower at her neck. Her dress ties at the front and is white, light blue, and gold. Alice is holding the Drink Me potion.
I really like this close-up because you can see the pattern on Alice's petticoat.
This picture shows the lace on Alice's sleeves and shoulders. The light blue ribbon that ties up her hair also has lace on it.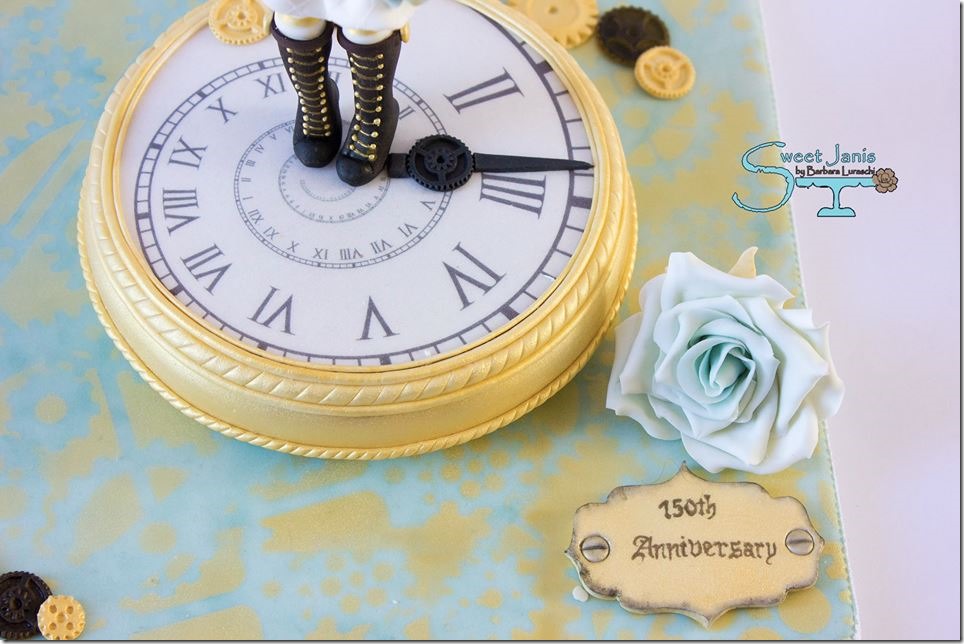 I really like the face of the pocket watch. It is a spiral instead of a regular clock face.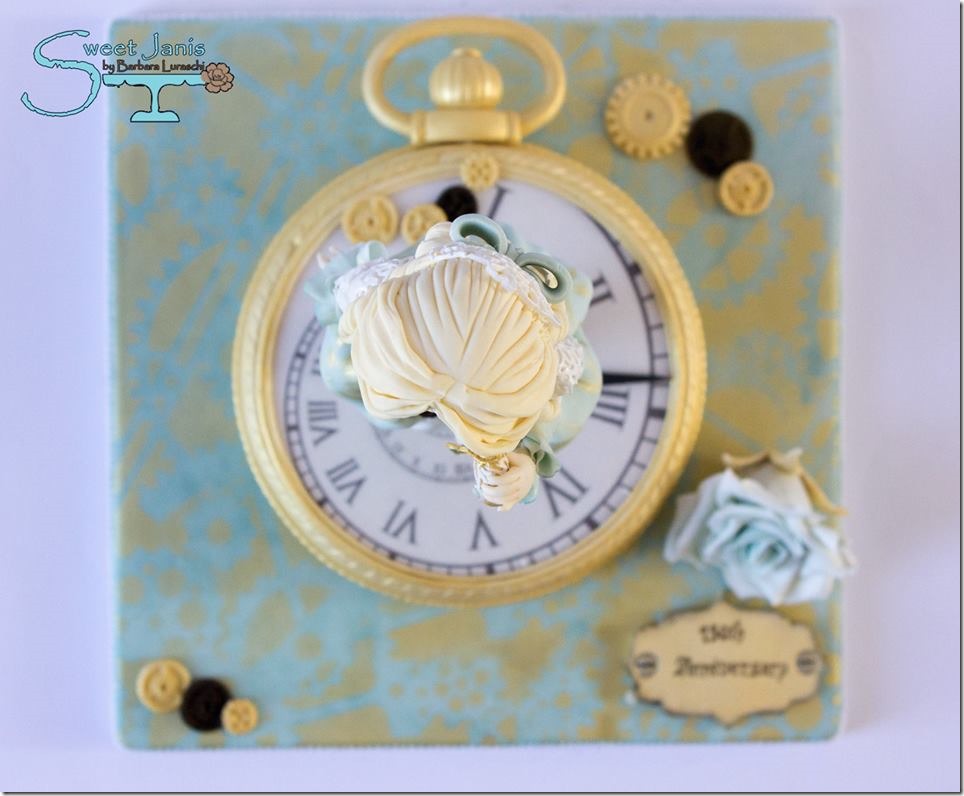 More Alice In Wonderland Cakes and Cookies.