This Superb Earth Day Cake was made by Lynsey Wilton-Eddleston from Sugarwhizz located in the United Kingdom.
This Cake is part of the United Nations of Sugar Art (UNSA) Earth Day Collaboration: Acts of Green. This event focuses on the beauty of our planet, its animals, and its people. It will touch on the damage that is being done to our environment and how that damage is affecting humans and animals alike.
Here's Lynsey's bio:
My name is Lynsey Wilton-Eddleston. I'm from the UK, married and mummy to 3 children! I have been decorating cakes now for 8 years, and teaching classes in cake decorating for 3 yrs. My favourite things are children's cakes and modelling!
Here's Lynsey's description of the cake:
Meet George. He's a sad little Orangutan made homeless, now he's begging for change. I gave him leaves in his hand as its not loose change or money he's begging for but a change in the world and the way we treat our planet.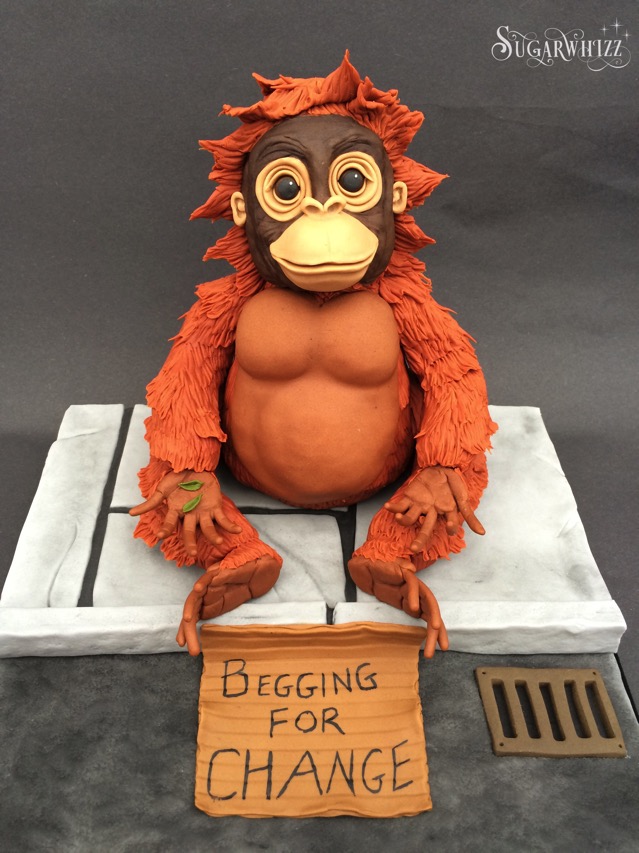 Please check out the other great Earth Day Cakes and Cookies at Acts of Green.