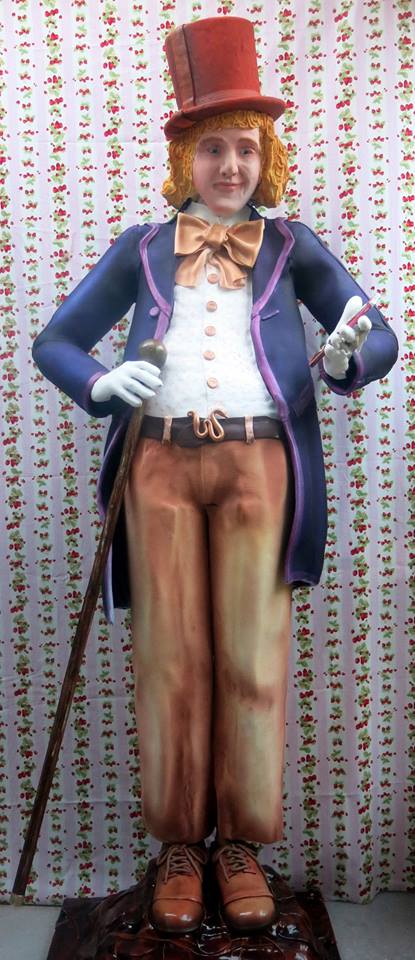 This Terrific Life-size Willy Wonka Cake was made by Purple Feather Cake Design.
It's great that this Chocolate Factory owner is himself made of sweet sugar paste and cake. He could be an edible statue in his own Chocolate factory.
He is wearing brown lace-up shoes, light brown pants, a white shirt and a navy blue with purple trim sports jacket. He has on a gold bowtie. He is wearing a red top hat. He is holding a walking cane in one hand.
This edible statue is incredible!