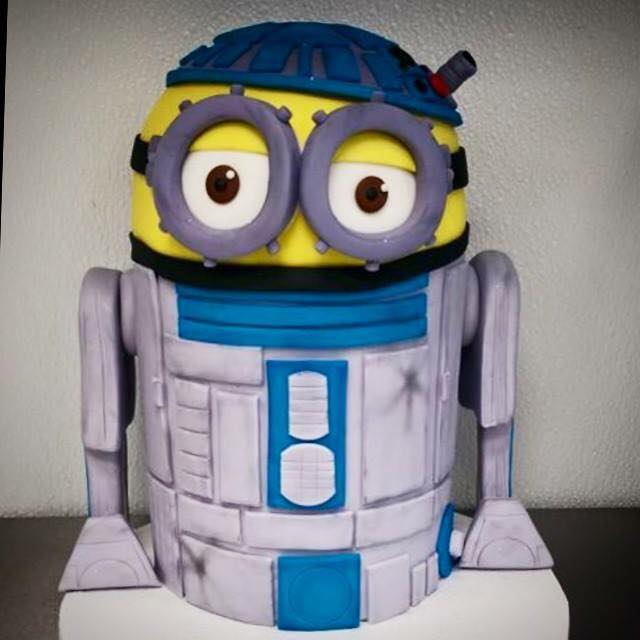 This Terrific R2-D2 Minion cake is a great pairing of Star Wars and Despicable Me characters.  This Wonderful Star Wars Cake was made by Pretty Toxic Creations. 
This Minion cake has R2-D2 arms and body that is white and blue. The head is a yellow Minion head with gray goggles and a black strap. The Minion is wearing a cap is blue and silver and that looks like the top of R2-D2. 
This Star Wars Minion is Adorable!