This Terrific Kylo Ren Cake was made by El Tartero Real. This Star Wars cake is a square black cake. His black robes are shown just below Kylo Ren's mask. The cake board has panels from a Star Destroyer.
This cake was made using twelve layers of vanilla cake filled with vanilla cream, raspberry swiss meringue and raspberry jam.
Here's a close-up of Kylo Ren's mask.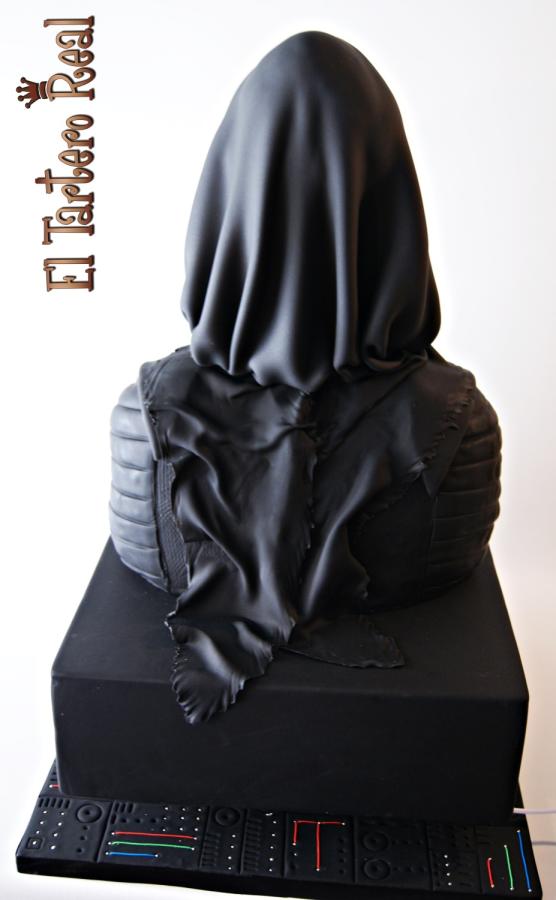 The Star Wars sign is resting beside Kylo Ren. The birthday name is written in white letters on the side of the cake. The letter 'o' in the birthday name has been replaced by BB-8.