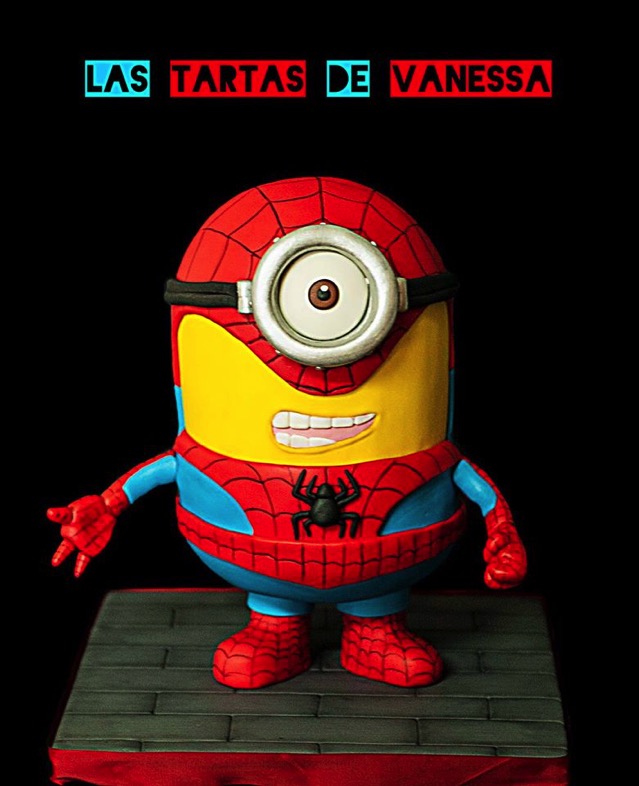 This Marvelous Spider-Man Minion Cake was made by Las Tartas de Vanessa. 
This Minion is dress in red boots with black spider web lines. His gloves and chest plate and cowl are the same red with black spider web lines. His pants and sides are blue. There is a large black spider on his chest. He is wearing his gray goggle over his eye.  
The cake board has a gray brick pattern and has a red ribbon on the sides. 
He is ready to spring into action and do what only a spider can. To spin a web any size. I wonder if he has a radioactive eye.