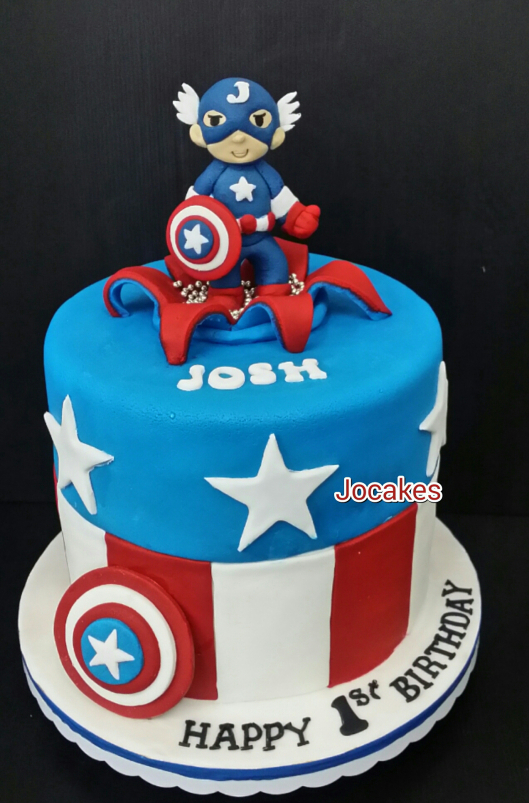 This Superb Captain America Cake was made by Jocakes.
Captain America is popping out of this Splendid 1st birthday cake. There is a red and blue jagged edge where he popped out of the cake. Silver nonpareils are in the jagged edges. The birthday name is written is white letters on the top of the cake.
The top of the cake is blue down to the top third of the side of the cake. There are white stars on the blue. Red and white stripes are on the bottom two thirds of this single layer Superhero cake.
Captain America's shield in propped on the side of the cake.
The cake board is white with Happy 1st Birthday written in black letters.
In addition check out these amazing Captain America Cakes and Cookies.