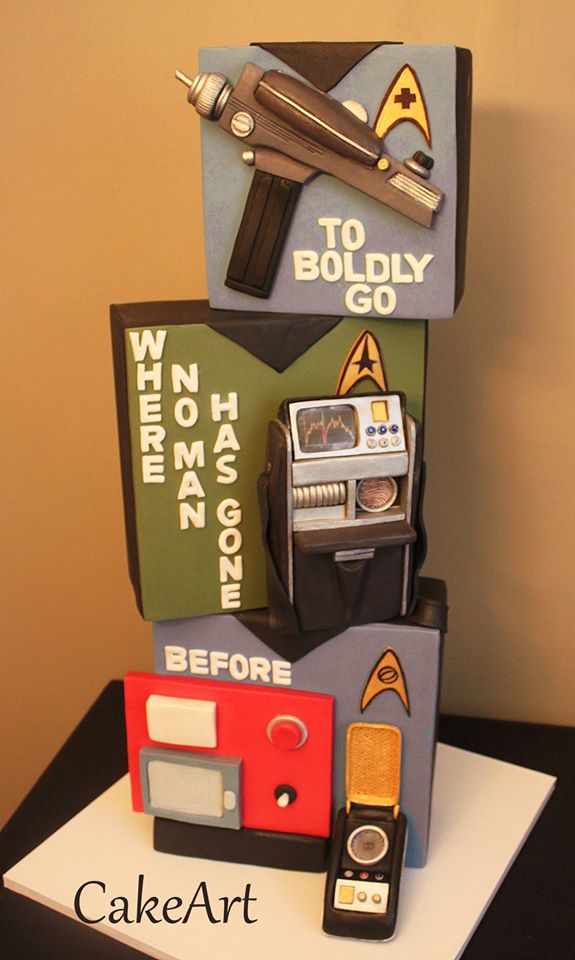 This Awesome Star Trek Phaser, Tricorder, and Communicator Cake was made by Margi Chambers from CakeArt by Margi Chambers.
Who knew Starfleet communications devices could be so yummy and look so realistic! The crew of the Starship Enterprise would have a hard time not eating these communications devices for dessert.
This Awesome Star Trek Phaser, Tricorder, and Communicator Cake was made for the Cake: The Final Frontier – A Celebration of 50 Years of Star Trek Collaboration.
Cake and sugar artists from around the world have come together to share their love of Star Trek. Cake, fondant, gum paste, chocolate, and gelatin were used to honor the 50-year legacy of Gene Roddenberry's incredible vision of the future. These were presented in Las Vegas, Nevada at the Star Trek:Las Vegas 50th Anniversary convention, in partnership with Roddenberry Interactive, August 3-7, 2016.
Here is Margi's description of this Fabulous Star Trek edible creation:
A tricorder was a multifunction hand-held device useful for data sensing, analysis, and recording.
A communicator, or personal receiver, was a hand-held communication device used by many species for person-to-person, person-to-ship, inter-ship communications.
A type-2 phaser is a typical hand-held directed-energy phaser weapon. Kept aboard Starfleet and Federation starships, staircases, space stations, and at planetary facilities.
Featured in Star Trek Enterprise, the Wall Comm was an integral part of shipboard communications.
My items were made using gum paste and fondant. I enjoyed the challenge of making them as close to original specs as possible.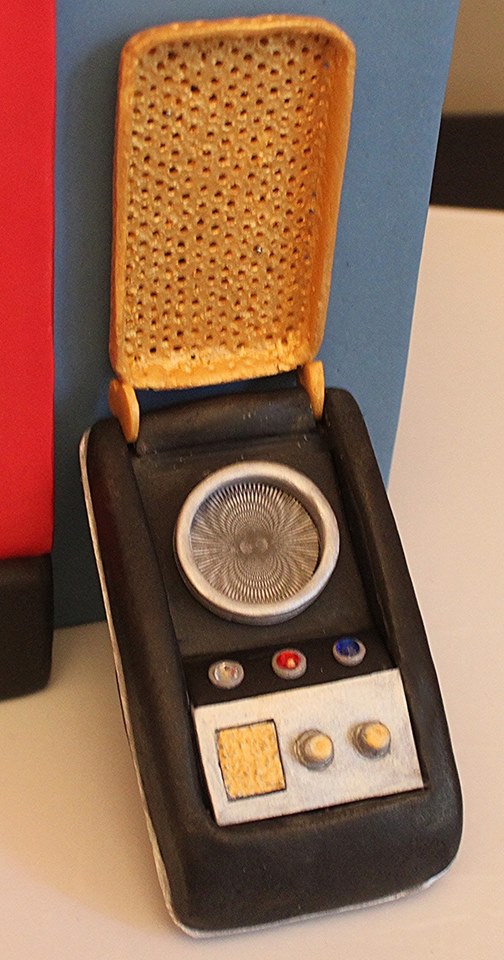 Star trek Communicator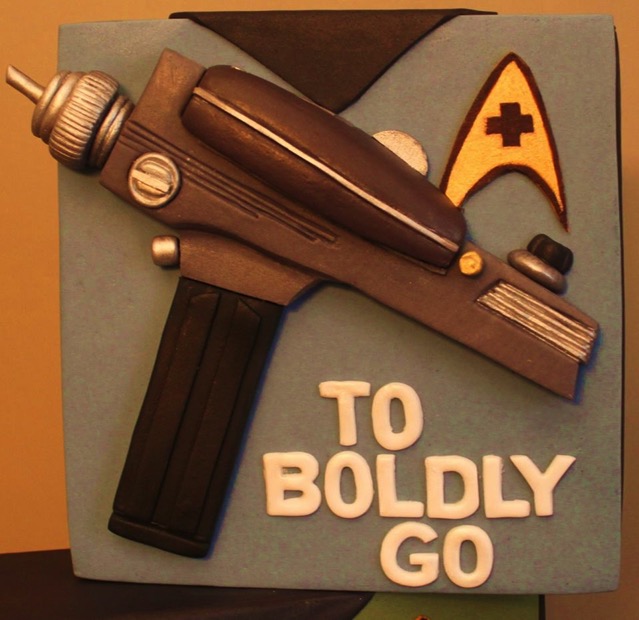 edible Star Trek Phaser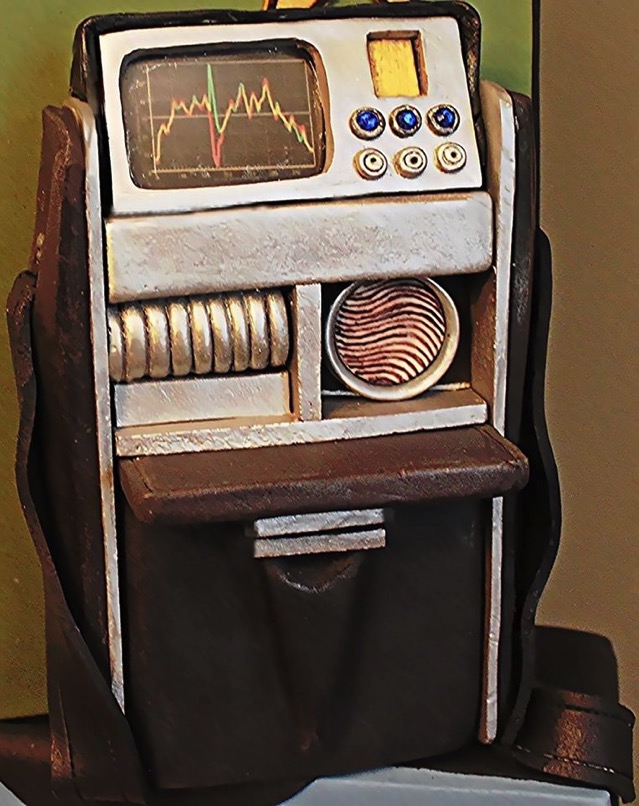 edible Star Trek tricorder