This Fabulous Meet The Robinsons Cake was made for the Inspired By William Joyce Collaboration which is a cake collaboration based on the work of American author, illustrator, and movie director, William Joyce. William Joyce has written over fifty children's books such as George Shrinks, Dinosaur Bob and his Adventures with the Family Lazardo, Rolie Polie Olie, The Leaf Men and the Brave Good Bugs, The Numberlys, A Day with Wilbur Robinson, and Jack Frost. His works have been on the silver screen and in video games in Robots, Numberlys, The Fantastic Flying Books of Mr. Morris Lessmore, Epic, Rise of the Guardians, and Disney/Pixar's Toy Story and A Bug's Life.
Heather McGrath, the person responsible for this wonderful collaboration, loves reading books to her children. Many of her favorite books that feature amazing worlds, creatures, and adventures, were created by the amazing William Joyce. She would revel in the visual stimulation of each of his books. Every page inspires her own creative synapses, telling her to go create! She found other bakers who were as inspired by William Joyce's work as she. Thus is the origin of all of these wonderful edible William Joyce inspired creations.
This Fabulous Meet The Robinsons Cake was made by Julia Babikova.
Here is Julia's bio:
Julia Babikova is a cake artist based in Ireland with a particular love for 3D cake sculpting and character modelling. With a chemistry background, she began to make cakes 10 years ago. One day completely changed her life. She was looking for new food ideas and accidentally entered into the world of cakes and therefore divided her life to 'before' and 'after'. But, the chemistry side of Julia's personality still survives. She likes to monitor the process of magical transformation of an almost liquid form of matter into an aromatic and beautifully textured sponge or ginger bread house. She then began to work with Isomalt and chocolate since it is important to understand what modifications happen inside of the mediums. Julia's creations are very detailed and realistic looking. Julia says that: 'I am practically still playing with a dollhouse but now it is sugar characters'. Julia Babikova is a multiple winner of food and cake decoration competitions in both Ireland and Northern Ireland.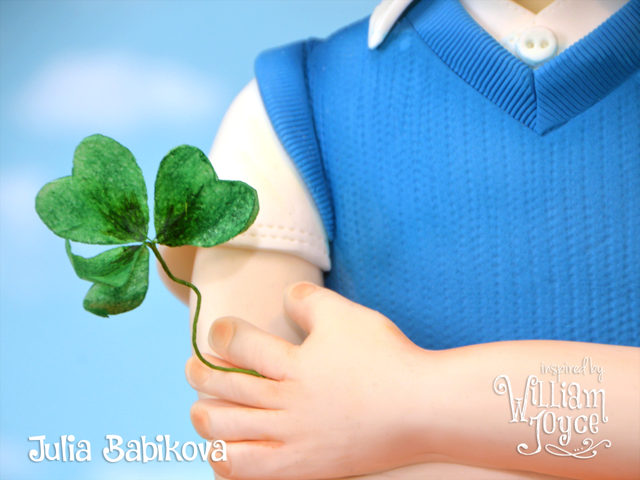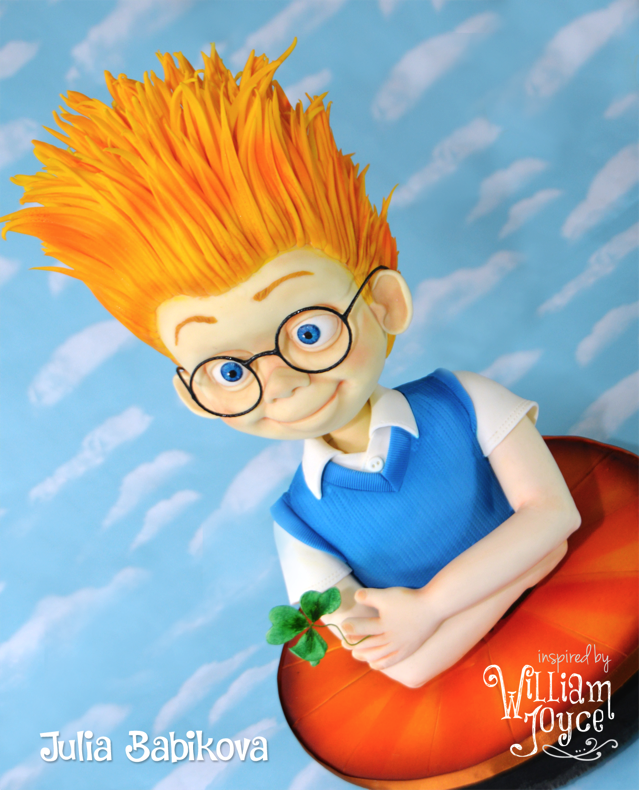 This Fabulous Meet The Robinsons Cake features Lewis. Originally Lewis Anthinio, he changed his name to Cornelious Robinson. He is the father of Wilbur.
The artist did a wonderful job creating this edible likeness.