This Marvelous Huckleberry Finn Cake was made by Vicci Clemitson-Martin from Victoria Bean.
This Fabulous Huckleberry Finn Cake was made for the Everyone's Story Matters Collaboration which is an international cake collaboration celebrating International Literacy Day in support of ALS Research. To celebrate International Literacy Day, a group of cake artists, from around the world, decided to honour all of the stories that matter to them, and to their children. William Joyce says it best in one of his books "Everyone's story matters."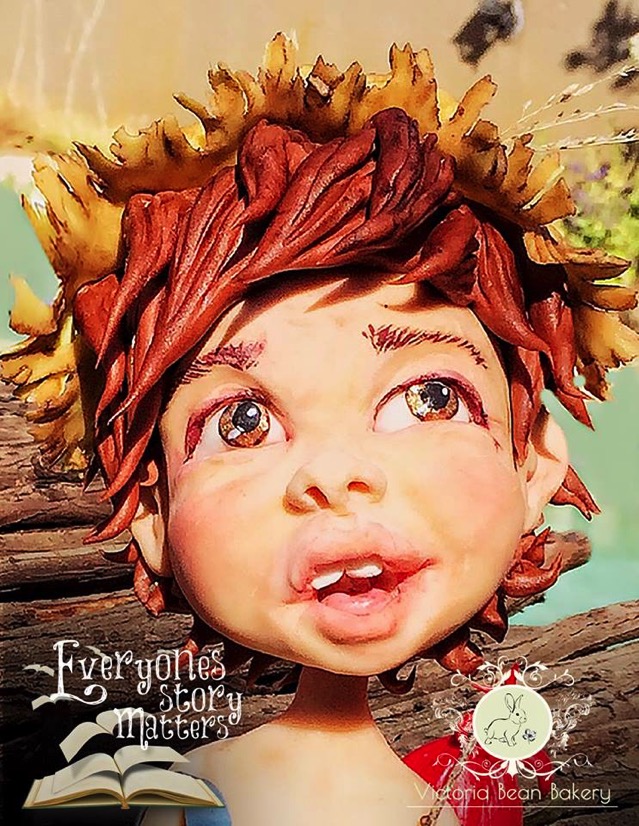 Here is Vicci's description of this Fabulous cake:
I started cake decorating 6 years ago and fell in love with this craft. I have always loved the classics from Winnie the Pooh, Oliver Twist, adventure stories we grew up on, the Faraway Tree, and of course Huckleberry Finn and Tom Sawyer. With 3 sons my life was built around Tree houses, rafts, fishing and camping and many more adventures, I had my very own adventure boys.