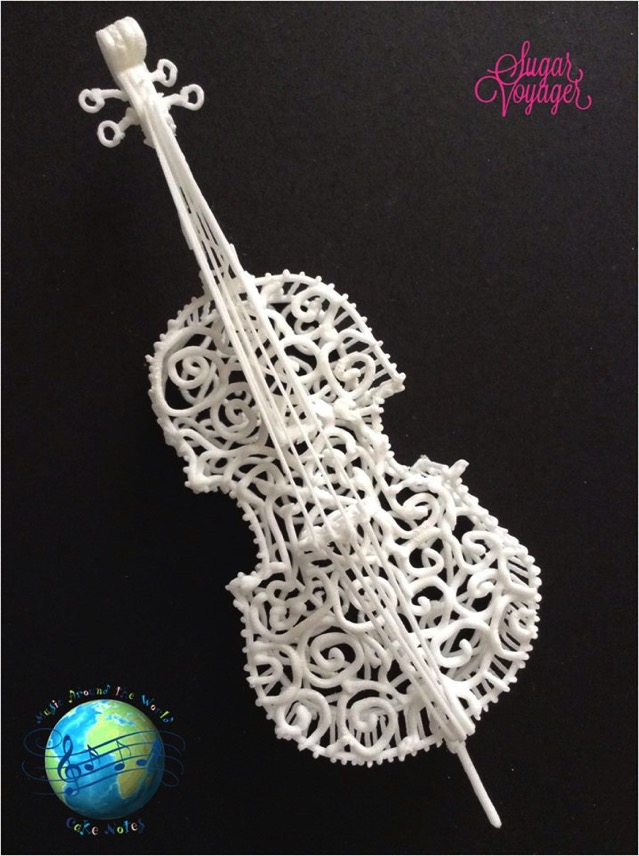 This Fabulous Royal Icing Bass Fiddle Cake Topper was made by Kyoko Ueda from Sugar Voyager in Cambridge, MA USA.
This Fabulous Royal Icing Bass Fiddle Cake Topper was made for the Music Around The World – Cake Notes Collaboration which is a cake collaboration that gathered forty-one cake and sugar artists from all over the world to celebrate the International Day of Music in the sweetest way. The collaboration covers cultural aspects of music made around the world, representing music genres and instruments from all over the world.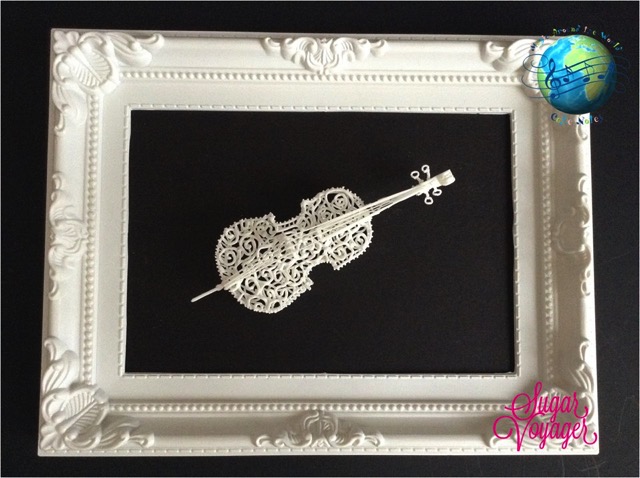 Here is Kyoko's bio:
My name is Kyoko aka Sugar Voyager. I am a sugar art enthusiast. I started my sugar hobby about 6 years ago and fell in love with royal icing. Always getting excited to imagine how to pipe it when I see objects! Recently enjoy contributing to sugar art collaborations.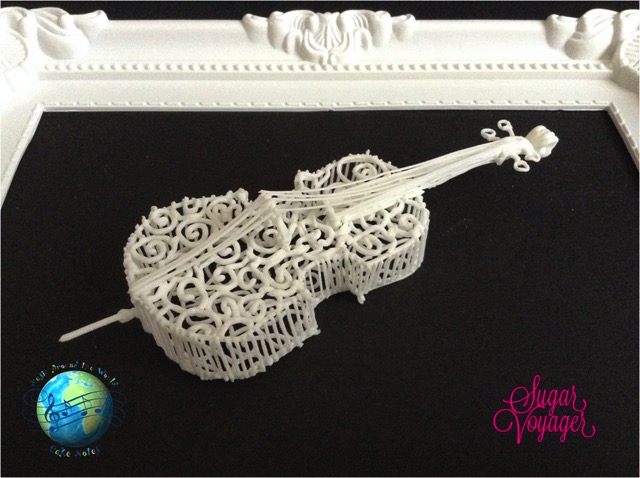 Here is Kyoko's description of her Fabulous cake:
About this piece: When I was first invited to this collab, I was thinking about making a harp. But a month later, I saw someone very professional making a gorgeous harp sculpted cake at a cake show, so started to rethink about it. The idea was "Something cool and unusual". I wanted to push me harder to challenge. So I decided to pipe an entire instrument with royal icing since I am little addicted to royal icing as a medium, especially string work. I was still looking for a stringed instrument. Then came up with a Bass Fiddle which is a largest instrument in the violin family. It consists more small elements such as 4 longer strings, a small single post at a bottom which turns out to be the most difficult, but really enjoyed making.