This Superb Kung Fu Panda Christmas Cake was made by TakeZCake.
Kung Fu Panda is placing silver and gold garland on a green Christmas tree as he holds himself beside the tree with one hand on the top of the tree while balancing himself in midair. He is holding the gold star for the top of the tree in his other hand.
Kung Fu Panda is wearing a red and white Santa Hat. He has the lights for the Christmas tree wrapped around his body.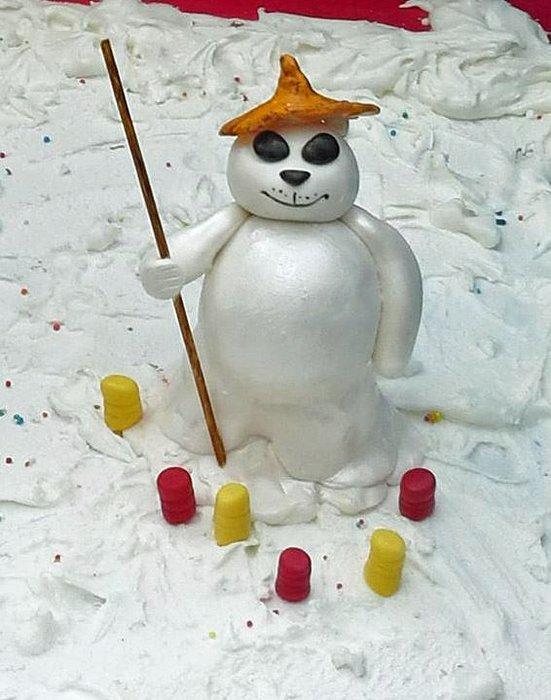 The snowman is wearing a brown hat and holding a staff in his hand.
Also, check out these wonderful Christmas Cakes and Cookies.