This Superb Grzmo the Gremlin Christmas Cake was made by Of Cakes and Cupcake. Gizmo the Gremlin is ready to play your favorite Christmas songs on this fondant keyboard.
Remember not to get this Gremlin wet during the holiday festivities. 🙂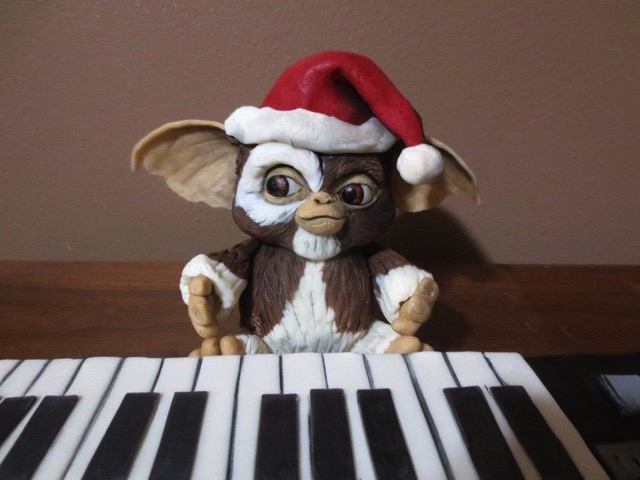 Here's Gizmo wearing a red and white Santa hat.
There are a lot of great pictures of how Gizmo was made on Of cakes and Cupcakes blog
Also, check out these wonderful Christmas Cakes and Cookies.