This Splendid Doctor Who Snowmen Cake was made by Kathy Gain from Kath's Cakes.
This Splendid Doctor Who Snowmen Cake was made for A Merry Whovian Christmas which is a cake collaboration of Whovians from around the globe who have come together to share a love of "The Doctor" and bring you some of their favorite moments from the Doctor Who Christmas Specials they love best.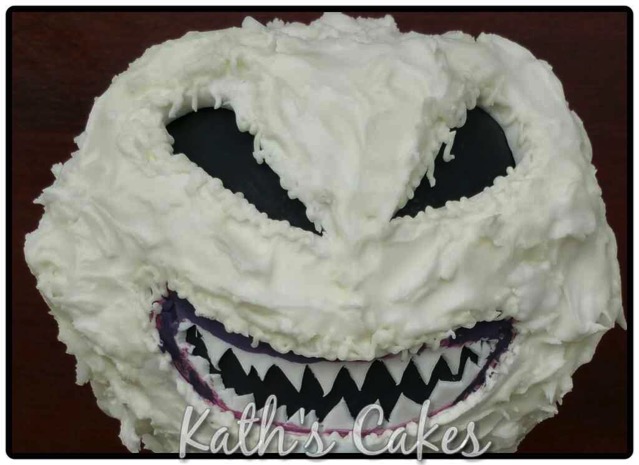 At the top of the cake is the head of one of the scary Snowmen controlled by the Great Intelligence.
On the bottom layer of the cake, The Doctor and Clara are being chased by the Snowmen. The Doctor Who episode The Snowmen takes places in the Victorian timeframe. Clara plays a governess. Matt Smith is wearing a Victorian top hat. By the end of this episode Clara dies, but the Doctor travels through time looking for her again and she becomes The Doctor's companion.