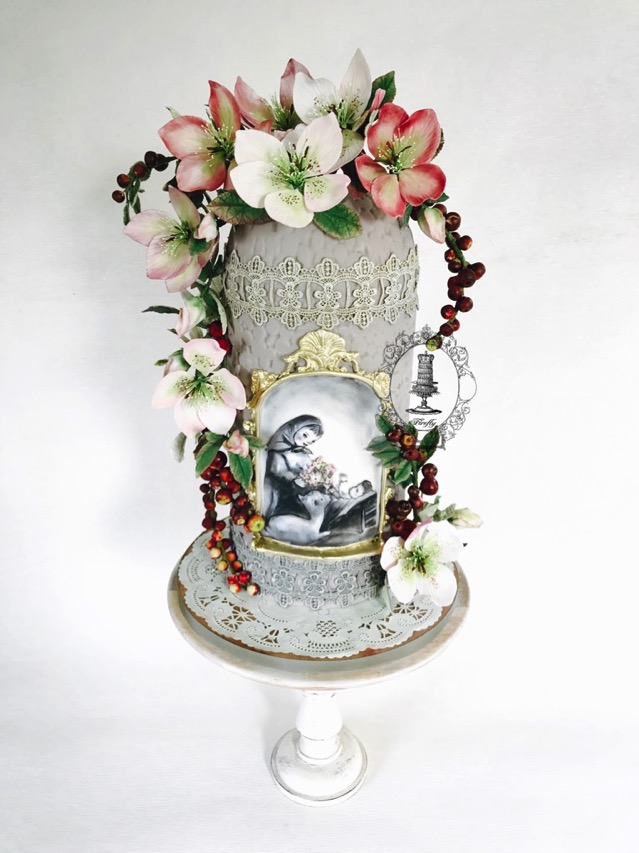 This Fabulous Legend of the Christmas Rose Cake was made by Pavani Kaur from Firefly India.
This Fabulous Legend of the Christmas Rose Cake was made for Home For The Holidays which is a cake collaboration where bakers shared edible creations based on Christmas time stories.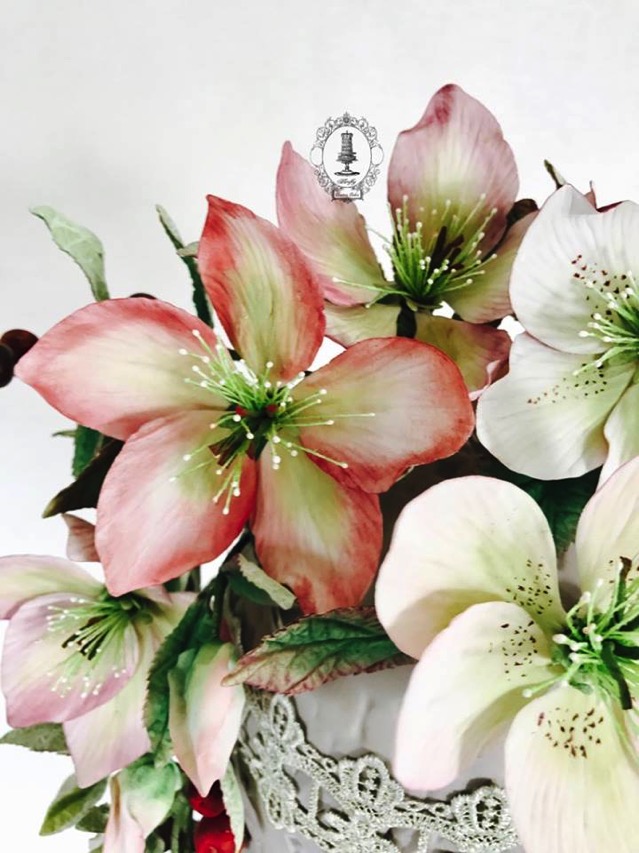 Here is Pavani's description of this Fabulous cake:
It is a charming tale of a little shepherd girl named Madelon. As Madelon tended to her sheep one cold and wintry night, Wise Men and shepherds passed by Madelon's snow-covered field bearing gifts for the Christ Child. Following, Madelon saw the Magi present gold, myrrh and frankincense to the baby…even the humble shepherds had brought fruits, honey and doves to give to the babe…but Madelon had nothing, not even a simple flower for the Newborn King. Standing outside the stable where Jesus had been born, poor Madelon wept, wishing that she had a gift she could carry to the infant. A watching Angel, taking pity on Madelon, caused the snow at the feet of the small girl feet to vanish, thus revealing a most beautiful white flower whose petals were tipped with pink, formed by the Angel from the tears which had fallen from the eyes of the little shepherdess. Overjoyed, Madelon presented her gift at the manger of the baby Jesus…her gift of the Christmas Rose. I decided to depict the last scene in a petal dust "sketch" and adorn the whole cake with vibrant Christmas roses. I gave the cake a cobbled grey texture to mimic the stable where Christ was born. And tried to depict the scene as seen from a window.