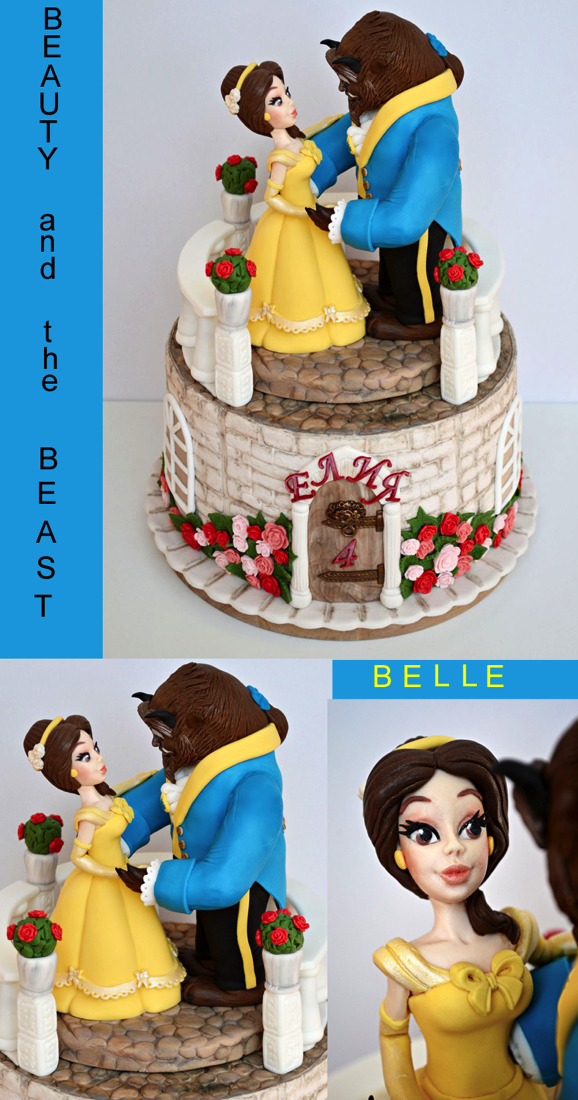 This Superb Beauty and the Beast Cake was made by Albena Nacheva. The cake is covered in fondant and decorated to look like the stone wall of the castle. A wooden door in front has a number four to represent the Birthday age. The birthday name is written in red letters above the door. There are white, red, and pink roses with green leaves on both sides of the door. Matching windows are on either side of the door.
At the top of the cake, Belle and the Beast are dancing on a cobble stone surface. There is a white banister rail surrounding them. Flower pots of red roses are on top of the banister rail. Belle is dressed in her yellow ball dress and the Beast is in his blue jacket with yellow trim and black pants.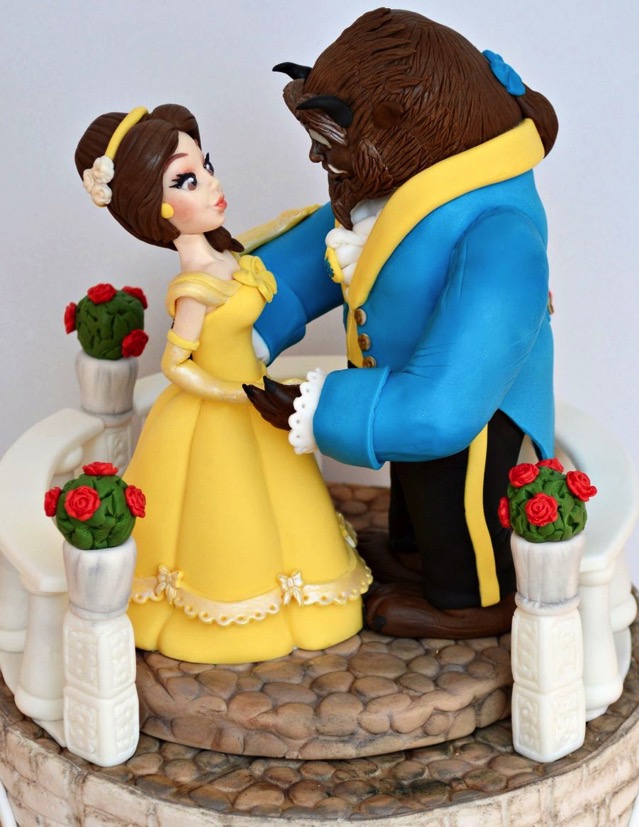 Also, check out these wonderful Beauty and the Beast Cakes and Cookies.