These Splendid Ariel Cookies were made in a Sweetie academy The Art of Edible Painting class taught by You Can Call Me Sweetie. These Disney Little Mermaid cookies are examples of great cookies that were created by these students. I like the picture that shows the in progress shots of how Ariel was painted.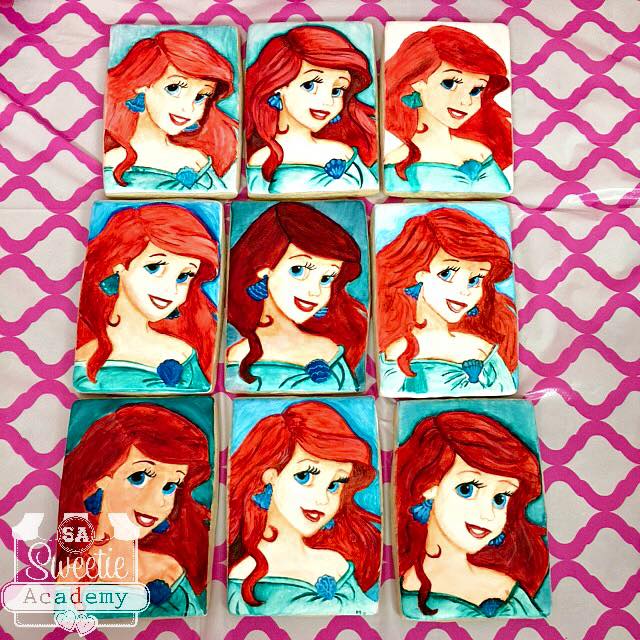 Ariel is wearing an aqua colored dress with aqua seashell earrings and a matching seashell on her dress. The dress and seashells match her eyes. Each artist has added their own special design influence.
Here's another picture of this Disney Princess Ariel cookie. This picture shows steps of how to paint Ariel.
Also, check out these wonderfulLittle Mermaid Cakes and Cookies with Ariel and Flounder and others.