This shimmering blue & gold Little Mermaid cake is a four tier cake with a terrific fondant figure of Ariel on top.
This wonderful cake was made by Arte Da Ka.
Also I really like the way the two primary colors of this cake are aquamarine blue and gold. The bottom tier is a sparkley gold. The next tier is blue with iridescent pink and purple sea shells and sea weed. In addition the next tier is covered with fish scales that start blue at the bottom and change to light gold at the top. Also the top tier is blue is a pink silhouette of Ariel in the center of the tier. Finally the fondant Ariel cake topper is the focal point for the cake.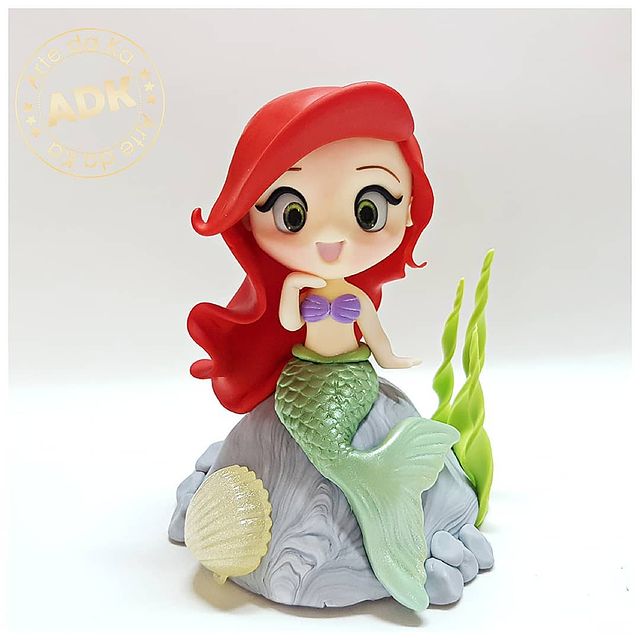 Also this cake fondant cake topper of Ariel has such wonderful detail. I love the shimmering blue scales on her tail. This looks like a chibi version of her. Her eyes are bright. This looks just like a vinyl figure of her. In addition, notice all the ridges on the rock beneath her.
In addition, for Little Mermaid party ideas, you may like this Ariel and Flounder cake
also these Little Mermaid character cupcakes,
and this Chibi Little Mermaid Cake