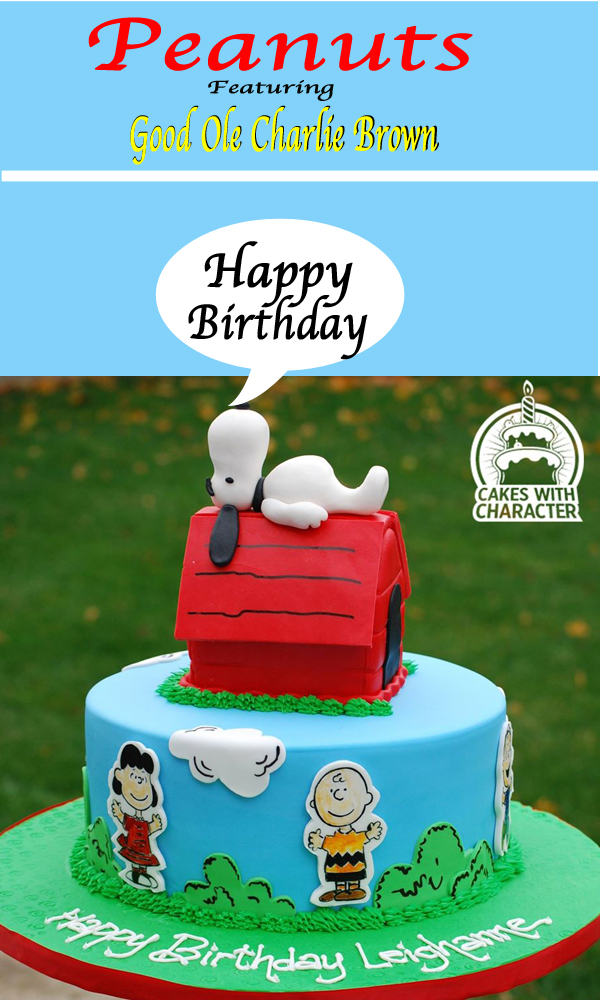 This Splendid Snoopy Birthday Cake was made by Cakes With Character. Snoopy and his red doghouse are on the top of this Charlie Brown cake.
Snoopy is daydreaming under the sunlight. The cake is blue to represent the blue sky. The Peanuts gang is on the side of the cake. Charlie Brown, Lucy, and Linus are on the front side of the cake. The are white clouds and green bushes between each character. It looks like Charlie Brown and his friends were hand-drawn onto pieces of fondant using edible markers. They look just like they are in a comic strip.
The cake board is green to represent grass. The words Happy Birthday are written in white letters on the cake board.
To see Charlie Brown treats for every season, check out Snoopy and Charlie Brown.