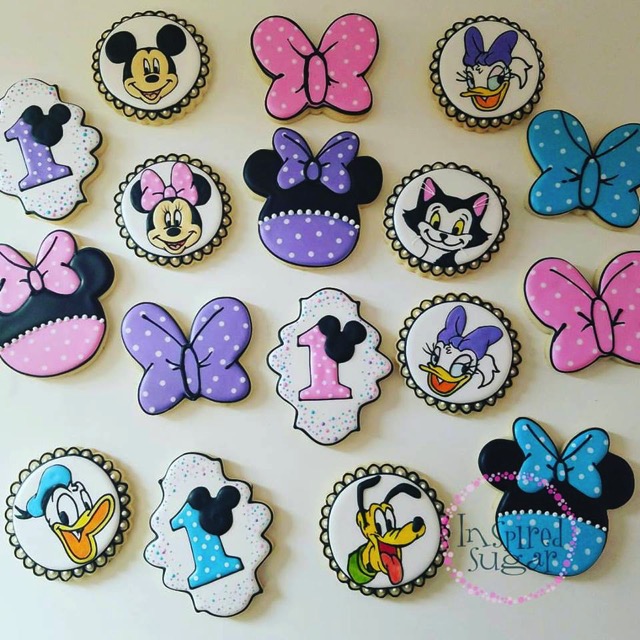 These Cute Mickey and Minnie and Friends 1st Birthday Cookies were made by Inspired Sugar.
These Disney 1st Birthday Cookies feature a Donald Duck Cookie, a Pluto Cookie, Daisy Duck Cookies, a Mickey Mouse Cookie, a Minnie Mouse Cookie, and a Figaro Cookie. Figaro is best known for his role in Disney's Pinocchio. He is also Minnie Mouse's pet cat.
There are Minnie Mouse Ears cookies and cookies with a number one to represent the birthday age. The number one cookies have a Mickey Mouse head on them. There are purple, pink, and blue bow cookies just like Minnie Mouse and Daisy Duck would wear in their hair.
Also check out these marvelousMickey Mouse and Friends cakes and cookies.