This Fabulous Cinderella Cake was made by Tatil Birseyler. The cake won 1st place in the Istanbul Cake Show in 2015. It has three amazing sides which each has a different scene.
The front of this cake has Cinderella and Prince Charming on a stage as if in a play. There are red curtains are on either side of the stage. Golden pumpkins are at the top of the cake. The golden pumpkins can be seen on all three sides of the cake.
The bottom layer of the cake has a carved scene with Cinderella's golden carriage with horses. There is ornate gold filigree trim bordering this scene at the bottom of the cake.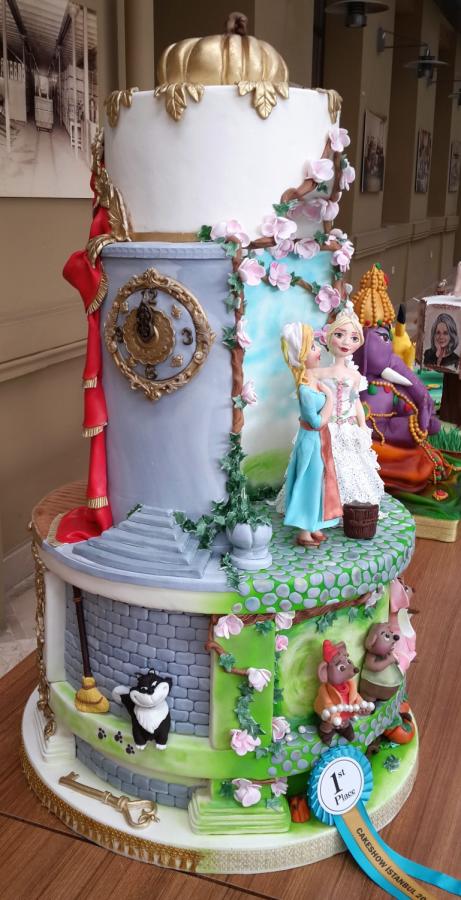 This side of this Disney cake shows Lucifer the cat standing in front of a gray brick well near a broom. There is a gold key in front of him. Above Lucifer the cat is the clock that has struck midnight.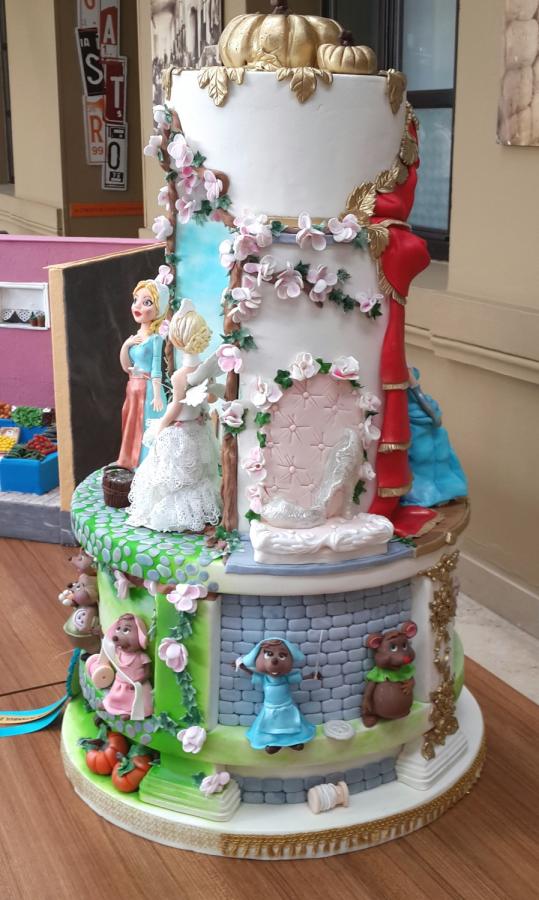 Suzy and Gus are standing in front of a gray wall. Suzy has a needle in her hand. There is a button beside her.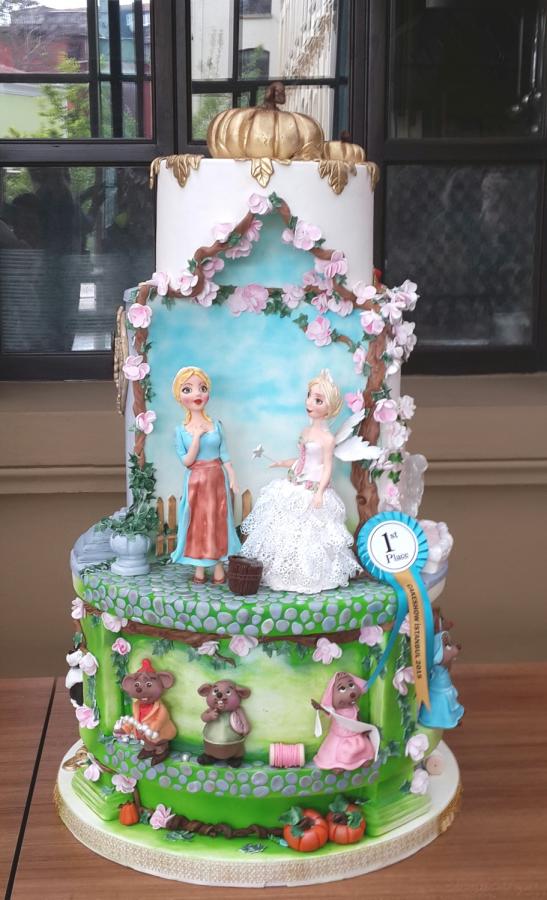 The third side of this Wonderful Cinderella cake has Jaq and another mouse and Perla. There is a pink spool of thread near Perla.
Cinderella is dressed in her work clothes and her stepmother is standing beside her in a nice dress. There is a cleaning bucket of water beside Cinderella.
Also, check out these wonderful Cinderella Cakes and Cookies.