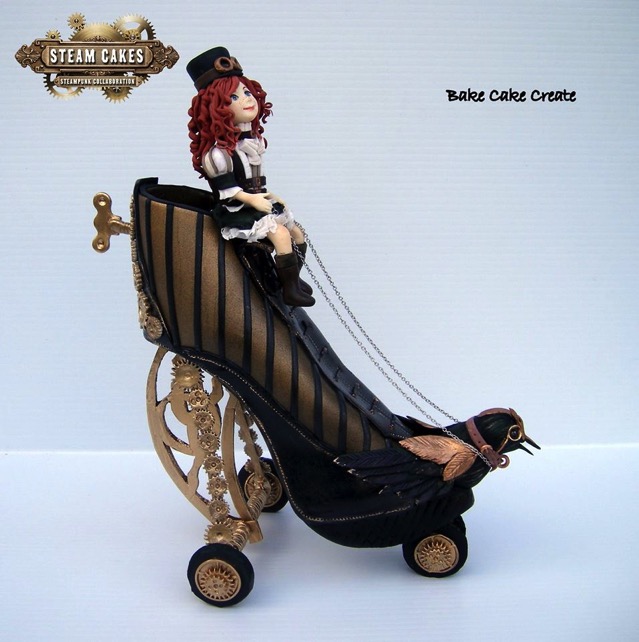 This Marvelous Flying Shoe Machine Steampunk Cake was made by Karen Geraghty of Bake Cake Create located in Dublin, Ireland.
This Marvelous cake was created for the Steam Cakes – Steampunk Collaboration. To celebrate the Steampunk International Day, Cake Artists from around the world gathered to create their own edible Steampunk masterpieces.
This cake is shaped like a hi-heeled Steampunk shoe. The side of the shoe is gold with black stripes and the top of the shoe is black leather with black laces. The heel of the shoe is made of gold lattice work and gold gears and two wheels at the bottom. A blackbird head is at the toe of the shoe. There are wheels below the bird's head. A girl with red curly hair is riding the shoe. There is a silver chain leading from the bird head to the girl's hand. A gold turn key is at the back of the shoe to wind it up and make it go. The girl is looking up and has a smile on her face. She is wearing black leather boots and a black top hat that has goggles in the front of it.
Karen called this Wonderful Cake, Evangeline's steampunk flying machine.