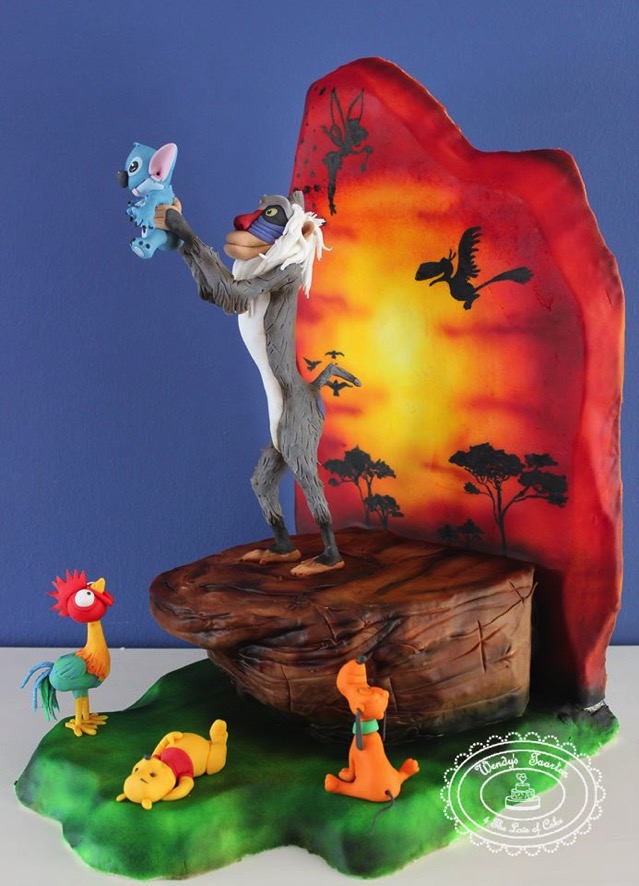 This Fabulous Lion King Rafiki and Stitch Cake was made by Wendy Schlagwein from Wendy's Taarten 4 The Love of Cake.
This Fabulous Lion King Rafiki and Stitch Cake was made for the Disney Deviant Sugar Art A Worldwide Collaboration which is a cake collaboration where cake artists put their own spin on Disney characters.
This Amazing cake mimics the famous scene in Disney's Lion King movie where Rafiki is holding up Simba at Pride Rock and presenting him to the entire kingdom. This time, instead of Simba, he is holding Stitch. If you look closely at the silhouettes in the Savannah sunset, you can see Tinker Bell just above Stitch's head. Other visiting characters at the bottom of Pride Rock are Pluto, Winnie the Pooh, and Heihei from Moana.
Here is Wendy's description of this Wonderful cake:
For my Cake I have chosen a few of my favourite Disney characters. The scene in the lion king where Rafiki picked up Simba I always loved. But I like stitch as well. So I put him instead off Simba. Always favourites are Pluto and Pooh. But I recently fell for Heihei from the film Moana. And Tinker Bell is also in there. So quit a mesh up. I made the figurines with fondant and airbrushed the background. Afterwards I hand painted the silhouettes. I hope you will enjoy this peice as much as I did making it.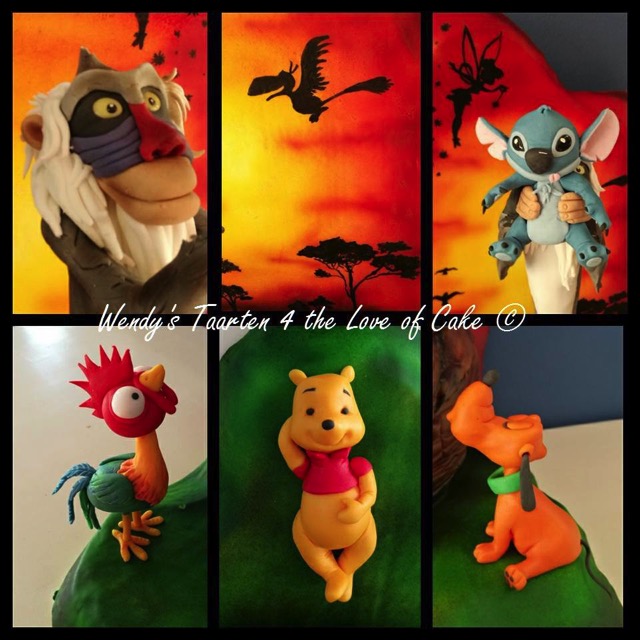 Rafiki, Zazu, Stitch Heihei, Winnie the Pooh, and Pluto
Sunrise on the Savannah near Pride Rock
Rafiki in progress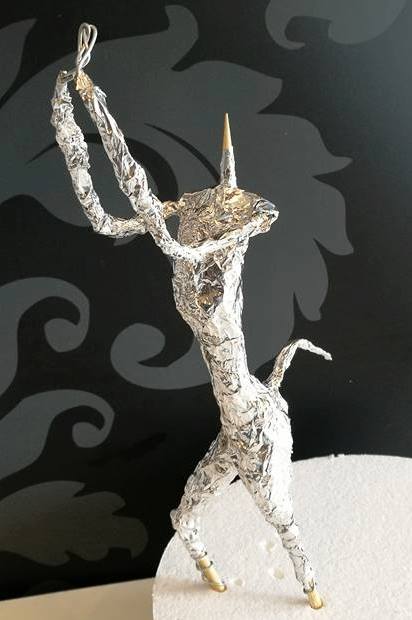 Rafiki's internal support structure