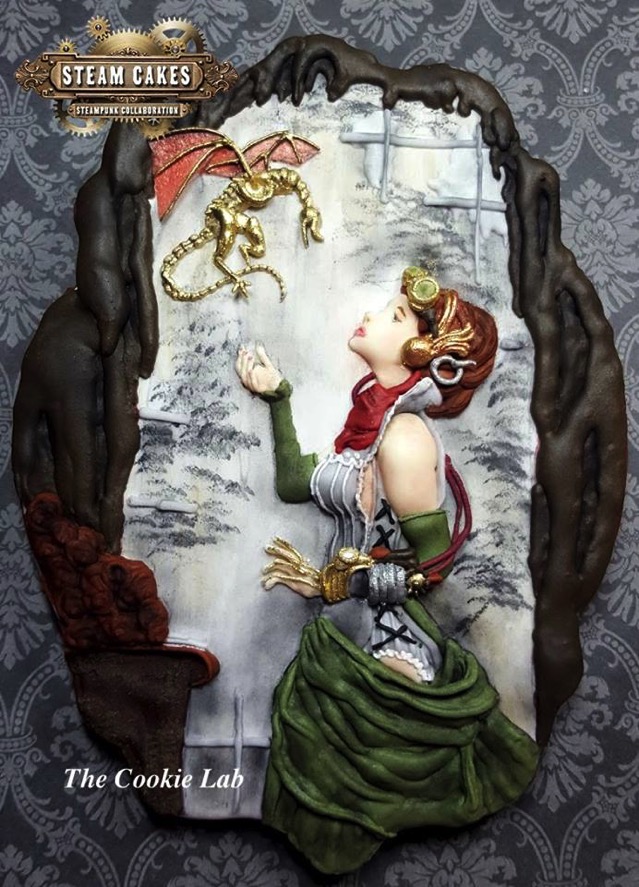 This Fabulous Steampunk Cookie was made by Marta Torres of The Cookie Lab located in Lisbon, Portugal.
This Marvelous cookie was created for the Steam Cakes – Steampunk Collaboration. To celebrate the Steampunk International Day, Cake Artists from around the world gathered to create their own edible Steampunk masterpieces.
Here's Marta's description of this Wonderful Cookie:
My piece for this Collaboration, "The Dragon and the Steampunk girl" is a Cookie inspired on a picture found on Pinterest UK Steampunk was decorated with coloured royal icing for which I used Rainbowdust Progel and, for the dragon wings, I used wafer paper coloured with airbrush.