This Fabulous Elvis Stitch Cake was made by Miriam LaFond from Imaginacake.
This Fabulous Elvis Stitch Cake was made for the The Power of Music Collaboration which is a cake collaboration where sugar artists have created pieces in many different sugar art forms (cake, isomalt, cookie, cupcake) to represent music that really affected them. This collaboration was done in honor of World Music day. World Music Day celebrates music in all its forms and the impact it's had on the world and the human spirit.
Stitch is dressed as Elvis and is singing Look like An Angel.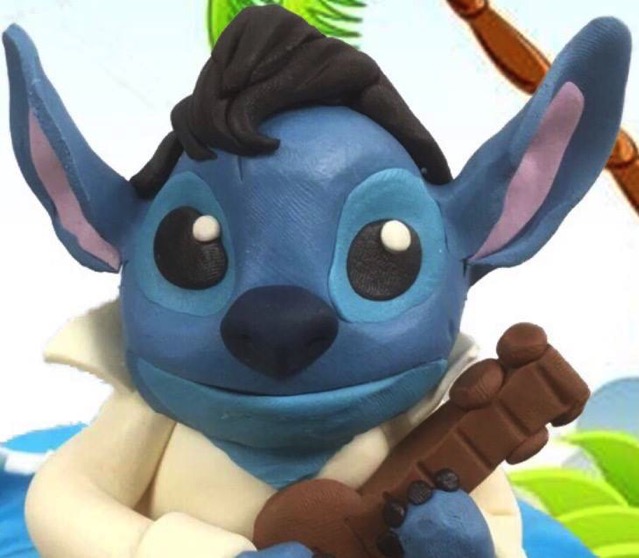 Here is Miriam's description of this Fabulous cake:
Elvis Presley "Look Like an Angel" from the movie Lilo and Stitch. We play this song thousands of times with my daughter Anais because we both love the Lilo and Stitch movie and every time we do she likes to dress up Hawaiian. Lilo and Stitch are my favorite characters and we know all the songs from the movie!