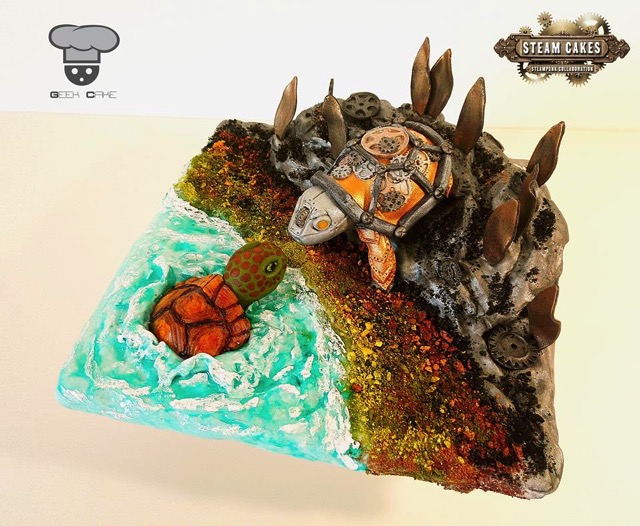 This Awesome Steampunk Sea Turtle Cake was made by Tiago Dias of Geek Cake located in Ordivelas, Portugal.
This Marvelous cake was created for the Steam Cakes – Steampunk Collaboration. To celebrate the Steampunk International Day, Cake Artists from around the world gathered to create their own edible Steampunk masterpieces.
This Awesome Steampunk Sea Turtle Cake features a bronze and silver metal Sea Turtle on a beach meeting a live sea turtle in the blue ocean water. The log and fungi around the steampunk sea turtle are metal. There are metal gears on the log. I love the way the two turtles are staring at each other as if curious about the other.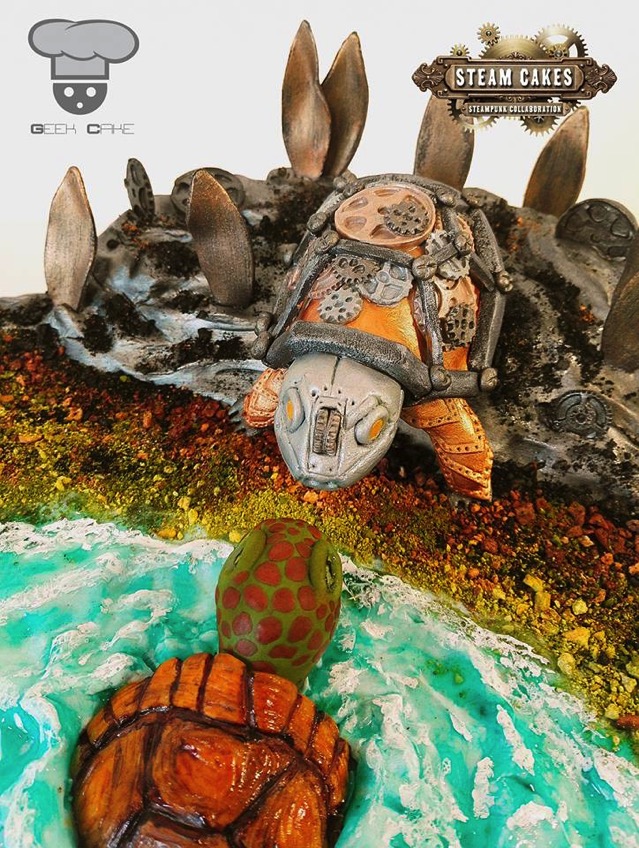 Here's Tiago's description of this Wonderful Cake:
For this amazing colab i've made this piece that i'll call it "Hurry Up We're Dreaming" (yes its from M83) but in my opinion fits so well in my ideia of follow your dreams! Some people already told me it also could have been a love story 😀 Hope you like it! Cheers!"