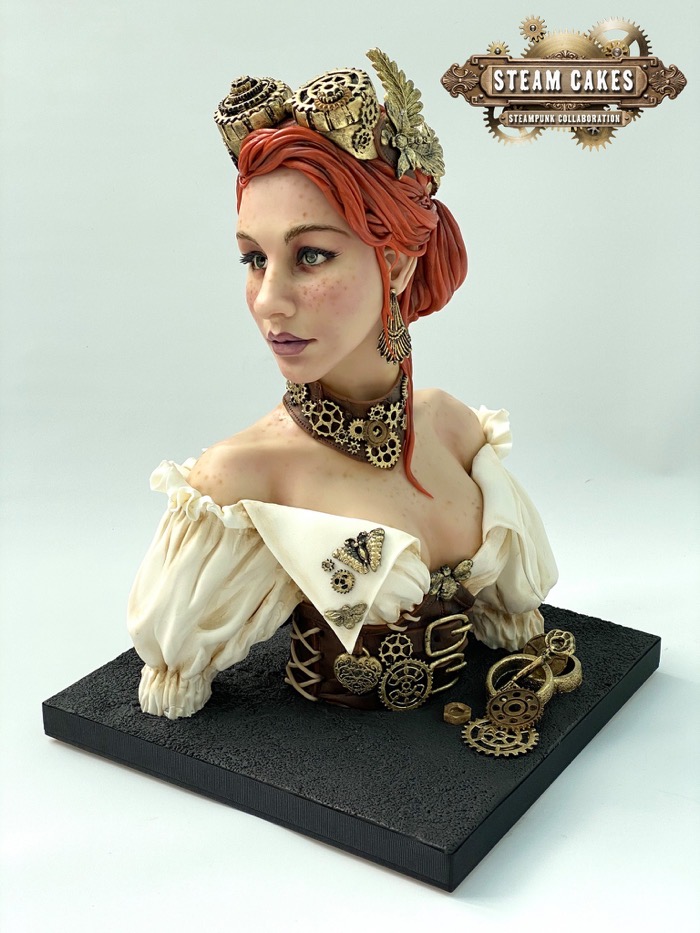 This awesome Steampunk Cake was made by Emma Jayne of Emma Jayne Cake Design.
This Marvelous cake was created for the Steam Cakes – Steampunk Collaboration. To celebrate the Steampunk International Day, Cake Artists from around the world gathered to create their own edible Steampunk masterpieces.
The detail of this cake is incredible. There are even freckles on the girl's shoulders. This looks just like a bust sculpture that would be in an art gallery.
She has gold goggles that have gears on the front and she is wearing a brown leather choker decorated with metal gears all around.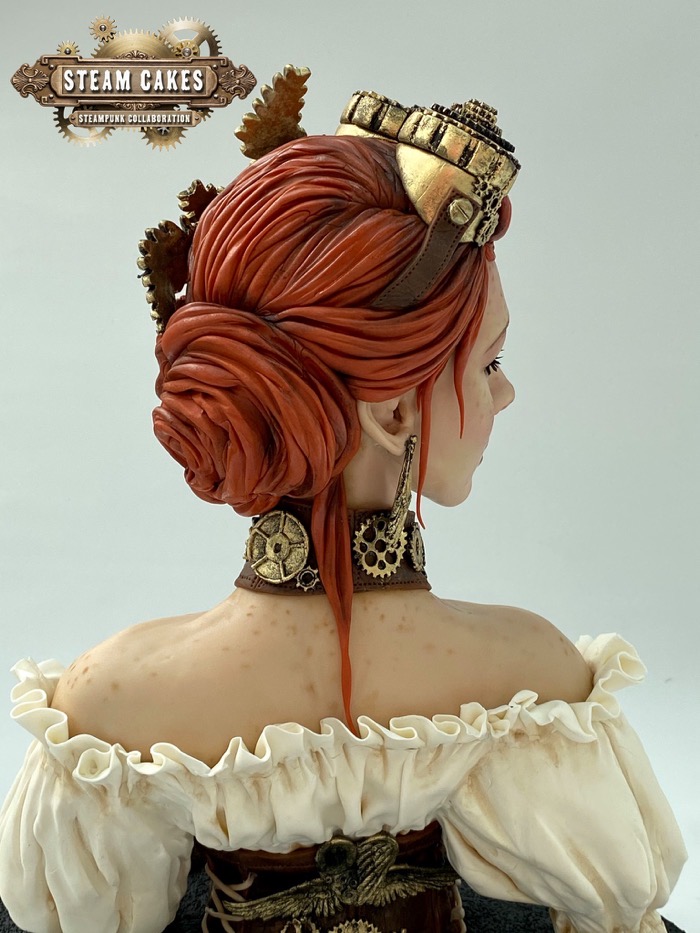 I really like the way her hair is done where you can see the individual strands of hair.
Here's a close-up of her earrings and of the metal feathers on her goggles.