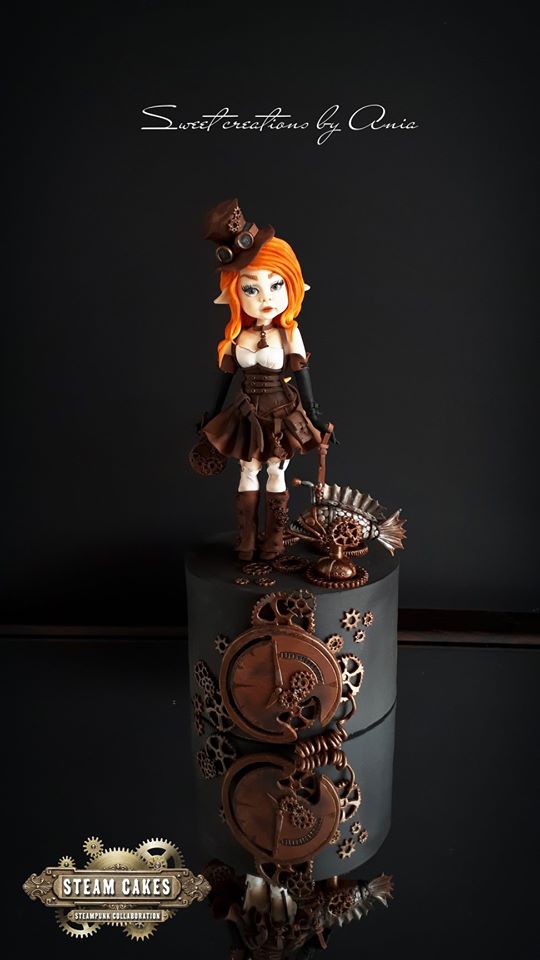 This Steampunk Cake was made by Ania Kowalik of Sweet Creations by Ania
This Marvelous cake was created for the Steam Cakes – Steampunk Collaboration. To celebrate the Steampunk International Day, Cake Artists from around the world gathered to create their own edible Steampunk masterpieces.
This is a single tier cake covered in black fondant. There is a bronze steampunk clock with gears around it on the front of the cake.
A hand sculpted red headed girl is on the top of the cake. She is wearing a brown top hat with googles and brown boots. Her Victorian steampunk dress looks like is is made with brown leather. She is wearing long black gloves. She looks just like a doll.
There is a steampunk fish sculpture at her feet.
I like the way the cake is displayed on a mirror so that the clock and its mirror image appear together.