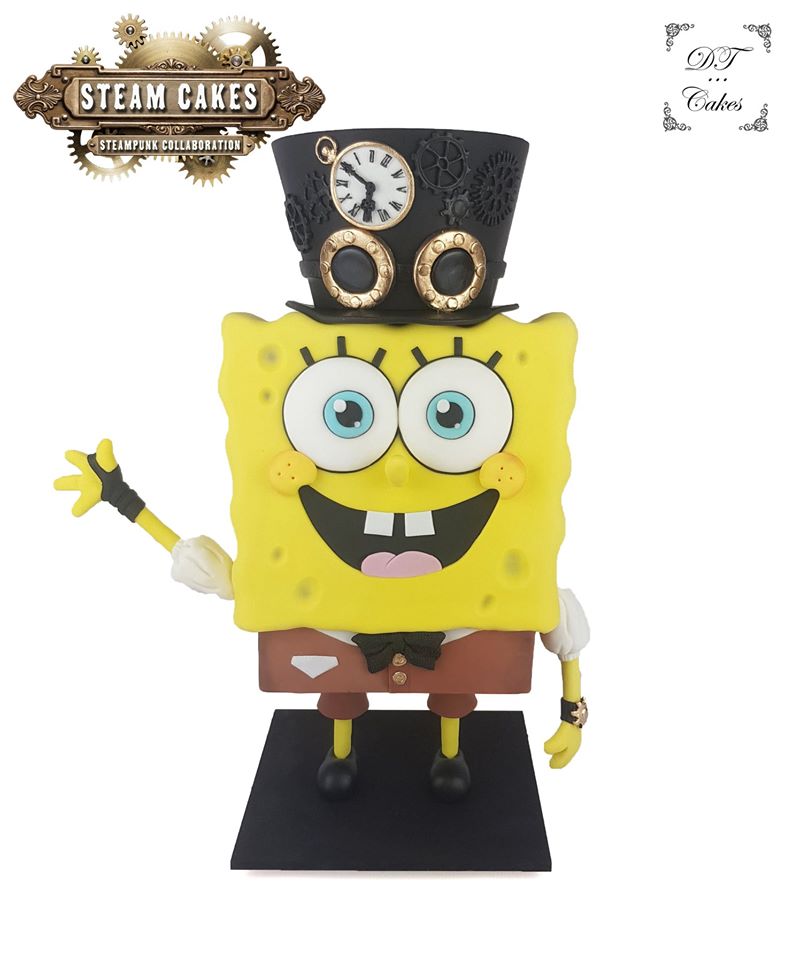 This awesome Steampunk SpongeBob cake was made by Djamila Tahar of DT Cakes located in the South of France.
This Marvelous cake was created for the Steam Cakes – Steampunk Collaboration. To celebrate the Steampunk International Day, Cake Artists from around the world gathered to create their own edible Steampunk masterpieces.
This wonderful sculpted cake features SpongeBob dressed in Victorian clothes. He is wearing a black top hat with gold goggles. Black gears and a gold pocket watch are above the goggles on the hat. He has gold buttons on his brown and a black bow tie.
This is the first Steampunk SpongeBob that I have ever seen. He looks terrific.