These Fabulous Mickey and Minnie Mouse Pumpkin Carvings were made by Alex Wer – The Pumpkin Geek.
Mickey and Minnie are walking hand in hand. Mickey is holding an ice-cream cone in the other hand and Minnie is holding a bear in her other hand. They are smiling at each other. They are my favorite Disney couple.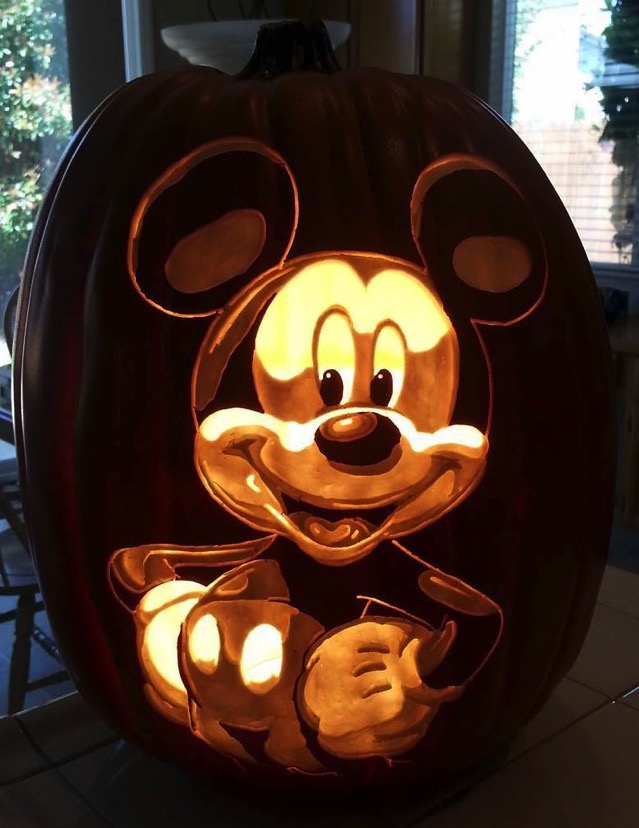 Mickey is ready to have a fun time this Halloween season.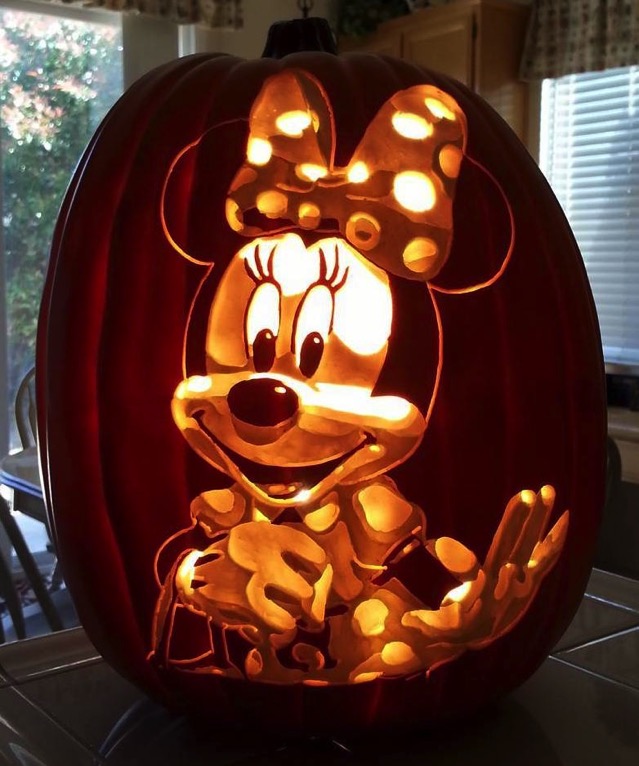 Minnie has on her polka dot dress and matching hair bow.