This Wonderful Nightmare Before Christmas Meets Corpse Bide and Frankenweenie Cake was made by Of Cakes and Cupcake (and Apollo too)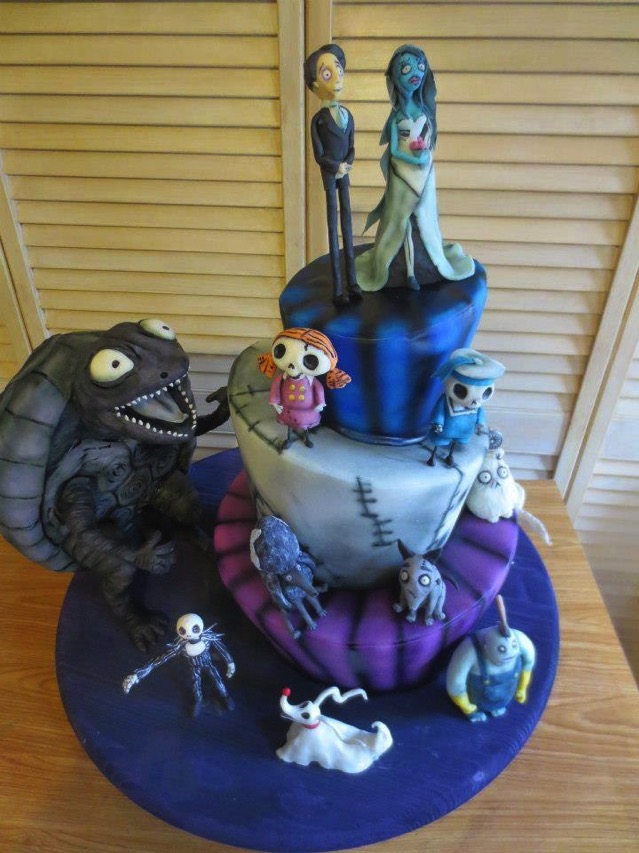 Shelley the turtle monster, from Frankenweenie is standing beside the cake. She was Toshiaki's dead turtle resurrected and changed to monster size accidentally. Corpse bride is at the top of the cake.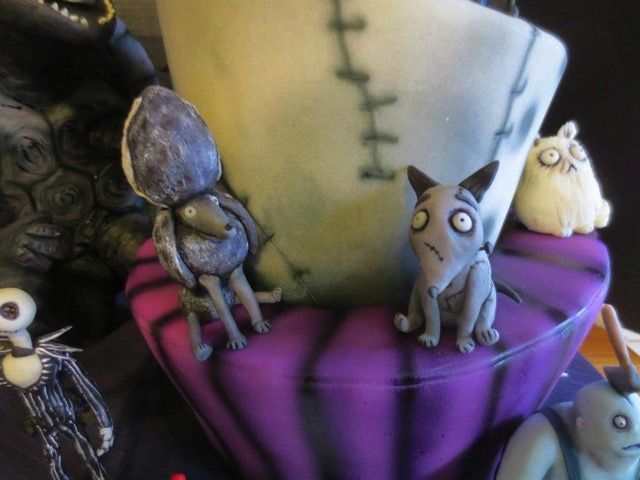 Persephone and Sparky and Mr. Whiskers from Frankenweenie
Jack Skellington from Nightmare Before Christmas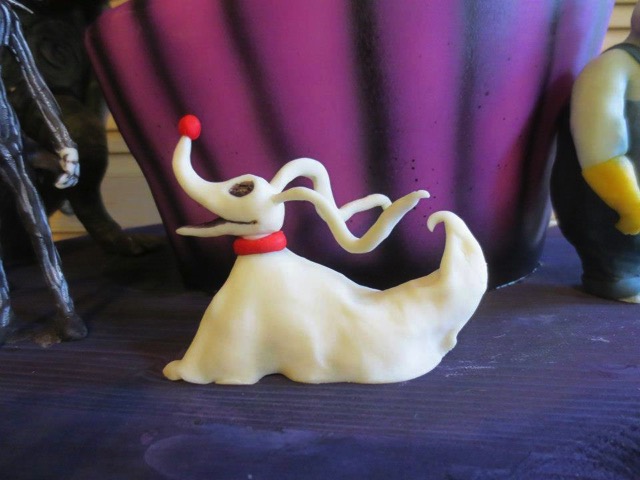 Close-up of Zero
This Tim Burton Cake features characters from Frankenweenie, Nightmare Before Christmas, and Corpse Bride.