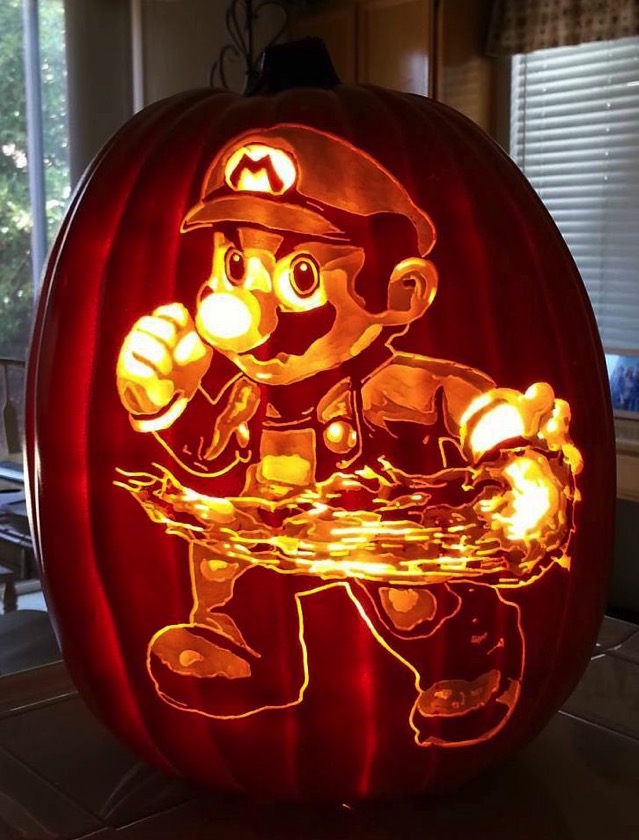 These Superb Mario and Bowser Pumpkin Carvings were made by Alex Wer – The Pumpkin Geek.
Mario has been a favorite of video games fans for quite a while. He is ready to battle his foes in your favorite games.
My favorite Mario video game is Mario cart, where Mario battles other characters to win the race. I really like all of the unique courses that you can drive through.
Bowser is sometimes known as King Koopa. He is an archenemy of Mario in the Mario video games.